Attention: Some members are being targeted with text scam messages. We will never ask for your personal or account information via an email, text message, or phone call. If you are contacted by someone claiming to be from CAP COM and are unsure if the text, email, or call is legitimate, please contact our Member Services at 800-634-2340. To learn more about how to prevent identity theft, please visit our Security & Fraud page.
Users are no longer able to use Internet Explorer to open a CAP COM account, apply for a loan, or check a loan status. For a full list of browsers supported by CAP COM and its platforms, please see our list of supported browsers.
CAP COM Premier
CAP COM Premier Members enjoy FREE ATMs Worldwide!1
"$5 to withdraw my own money?" Avoid sticker shock when using out-of-network ATMs, by qualifying for CAP COM Premier status.
You're eligible if you have a CAP COM Checking Account, sign up for eStatements, and complete three other requirements.
Become a CAP COM Premier member today!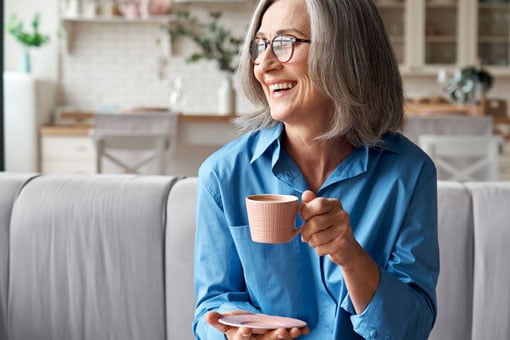 ---
Complete Five Requirements for Premier Status
1. CAP COM Checking Account with Debit Card
Request your Visa® Debit Card when you open your Checking Account online. Or, get your Debit Card the same day when you open your Account at any branch.


2. Sign up for eStatements in online banking or the CAP COM app
Sign up to receive your CAP COM account statements electronically to avoid fraud and paper pile up.


3. Use Bill Pay to pay at least one bill per month
Use your Bill Pay Service and pay at least one bill per month with the click of a button using CAP COM's online or mobile Bill Payment service. Save time and money.


4. Obtain or use a CAP COM VISA® Credit Card, Line of Credit, or Loan
Apply or hold any loan or line-of-credit, Checking Account line-of-credit or an CAP COM Visa card.


5. Maintain an average monthly balance at least $1,000 in your deposit accounts.2
Don't have a Checking account, yet? Click Here.
1. ATM surcharges up to $5 and International Service Assessments incurred when using your CAP COM Debit Card will be reimbursed for CAP COM Premier Members within 24 hours of the transaction. The CAP COM Premier Program is a non-contractual courtesy and CAP COM retains the right to remove a participant from the program without prior notice. In addition, CAP COM retains the right to discontinue this program, without notice, at any time. Eligibility requirements must be maintained under a single account number in order to qualify. Your participation in the CAP COM Premier program will be assessed on a routine and ongoing basis to ensure your continued eligibility. If it is determined that you no longer meet the above requirements or your account does not remain in good standing, you will be notified as to the reason why and be provided with a period of time to meet program requirements. If you are unable to meet the program requirements within this timeframe, you will be subject to all standard ATM fees until a reassessment of your account indicates that you once again meet the program parameters.
2. Ending balances in all shares (including Regular Savings, Clubs, Checking, Money Market and Certificates) are totaled at the end of each day for the prior 30 day period. These totals are then averaged to arrive at an average daily share balance.