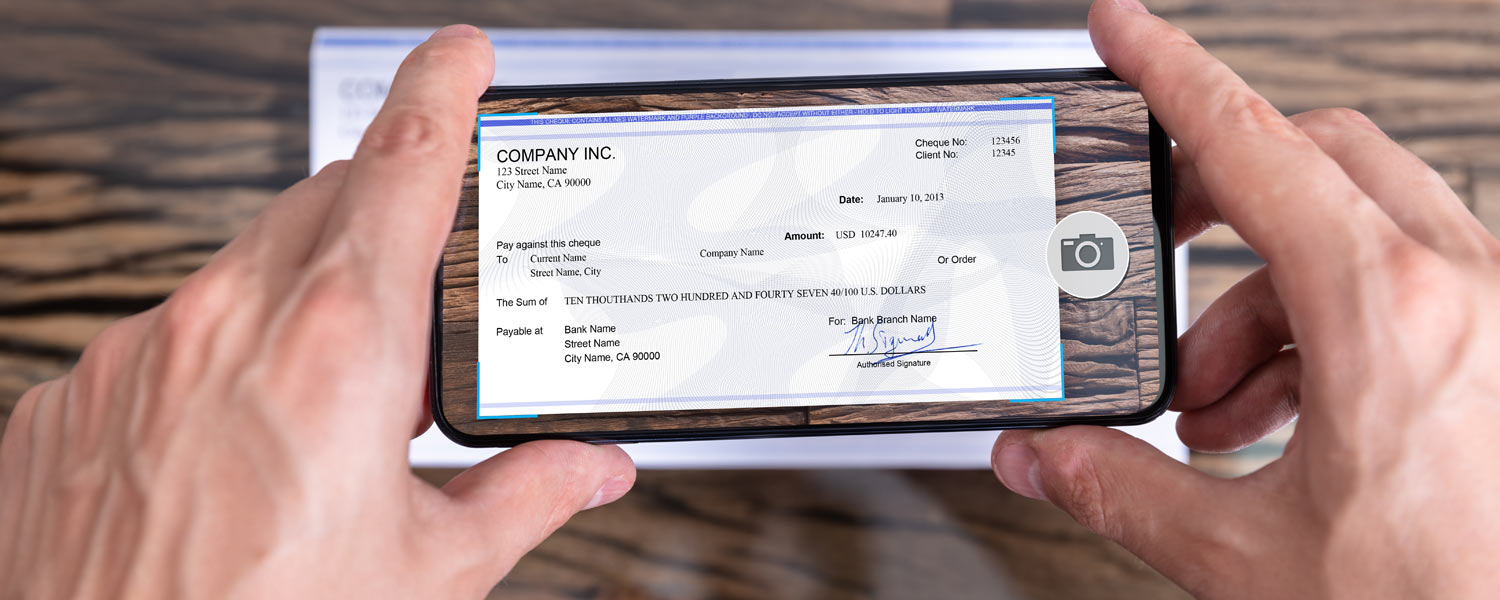 Deposit Checks by Phone. Done!
Save time with remote check deposit
So, you received a paper check and now you need to find time to run to a branch to deposit it. Wouldn't it be great if you could avoid the hassle altogether?
Save time and effort by depositing checks with your mobile phone. As soon as you receive the check, launch CAP COM's mobile app to deposit it. In the blink of an eye, you're done!
Mobile Check Deposit – 5 Steps
Log in to your CAP COM mobile banking app, then:
Sign the back of your check, include your account number, and write "For Mobile Deposit Only."


Select "Deposit Checks" from the main menu.


Select the account for the deposit. Enter the check amount.


Take a photo of the front and back of your check.


Tap the "Deposit" button to submit the check.*
Learn more and try it out! See the links below for additional information.