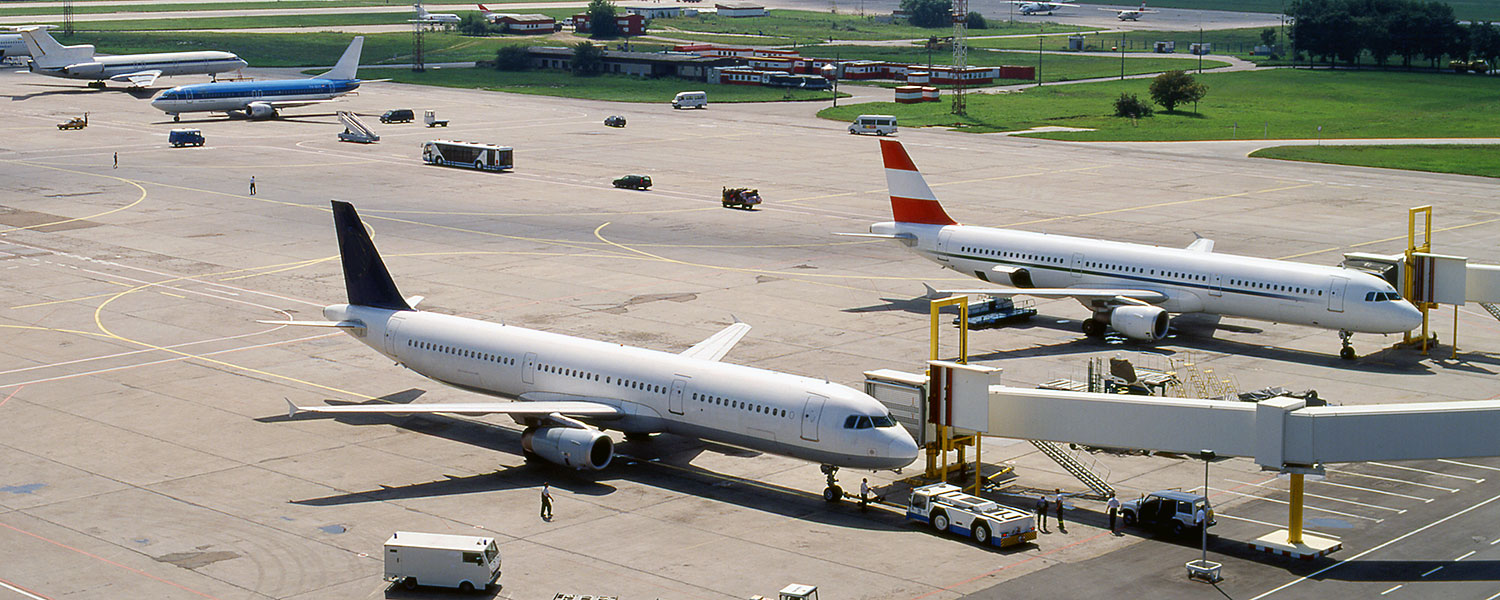 How to Manage Credit Card Purchases Amid Current Events
When you planned your vacation six months ago, you didn't anticipate a global pandemic.
If you're hitting roadblocks when you're trying to cancel or reschedule your plans, you are not alone.
Our members are telling us they're concerned with purchases made for the future, such as vacations, airfare, hotels, cruises, and tickets to sporting events and concerts. CAP COM is always willing to do whatever we can to help our members, which includes initiating a dispute; we'll explain the pros and cons later in this blog. With that said, we recommend that you first work with the seller to increase your chance of success. During this unusual time, many sellers are willing to be flexible.
All businesses have their own cancellation and refund policies. One of our dispute experts provides this guidance based on situations he's seeing: "In general, you're better off trying to obtain a refund or credit directly with the seller. Both our members and CAP COM are bound to the terms and conditions that they agreed to when they booked their travel plans, so it is often better to try and get a refund directly from the merchant."
My plans are derailed. Can I get a refund?
The answers vary by seller. Travel conditions and refund policies are changing daily. The New York Times offers a special FAQ section about travel.
What about travel waivers or vouchers?
Return, refund, and credit policies of each travel-related provider are different. It's best to contact the seller directly for consideration in light of circumstances. Remember, these sellers want to retain your business after this crisis has passed.
Can you get a refund from VRBO or Airbnb?
Many lodging providers from hotels to rental platforms like VRBO and Airbnb have modified their policies to provide flexibility for consumers during this time. Consult the website for your accommodations and reach out to the lodging provider directly to discuss your situation.
What about SPAC concerts, sporting events, and entertainment at other venues?
The sports and live entertainment world are in limbo right now. No March Madness. Baseball's opening day as come and gone with no games. The 2020 Olympic Summer Games in Tokyo have been postponed for one year. Check with the ticket issuer for the status of the event and refund/credit policies.
How can CAP COM help me?
If you used your CAP COM credit card or debit card to make one of the purchases described above, and you have already tried working with the seller but are not satisfied, we can initiate a dispute on your behalf. Please note that vendors see a record of your dispute and have up to 45 days to respond to a dispute.
Purchases contested due to the pandemic are known as "lack of services" disputes. Over the years, they have not been easy to win. If you dispute a transaction, and an airline, for example, denies the dispute, then you may lose the opportunity at a credit or voucher offer, or whatever the airline is offering.
To start the dispute process, please consult the back of your card for the proper phone number to call. You will need to provide evidence in writing.
Here are some important reference documents from the CAP COM website:
Section 8 of this document is titled "Disputes" and includes this:
"We are subject to claims and defenses (other than tort claims) arising out of goods or services you purchase with the Card only if you have made a good faith attempt, but have been unable to obtain satisfaction from the plan merchant. Under certain VISA and ATM Network guidelines, we can charge back a purchase to the merchant. You must submit your dispute in writing within 60 days of the statement on which the transaction appeared."
Page 7 of this document addresses filing a claim within 60 days if there are errors with your debit card. Your written statement will include your name, account number, dollar amount, and description of the situation.
Page 3 includes the section titled What To Do If You Find A Mistake On Your Statement. It details the information you need to provide, including a description of what you believe is wrong and why it was a mistake.
While your dispute is being reviewed, CAP COM will offset the purchase value on your credit card to avoid accruing interest. If the dispute is with your debit card, we provide a provisional credit until the dispute is resolved.
In the end, research your options with the seller and try to resolve issues directly with them. If that doesn't work, give us a call.