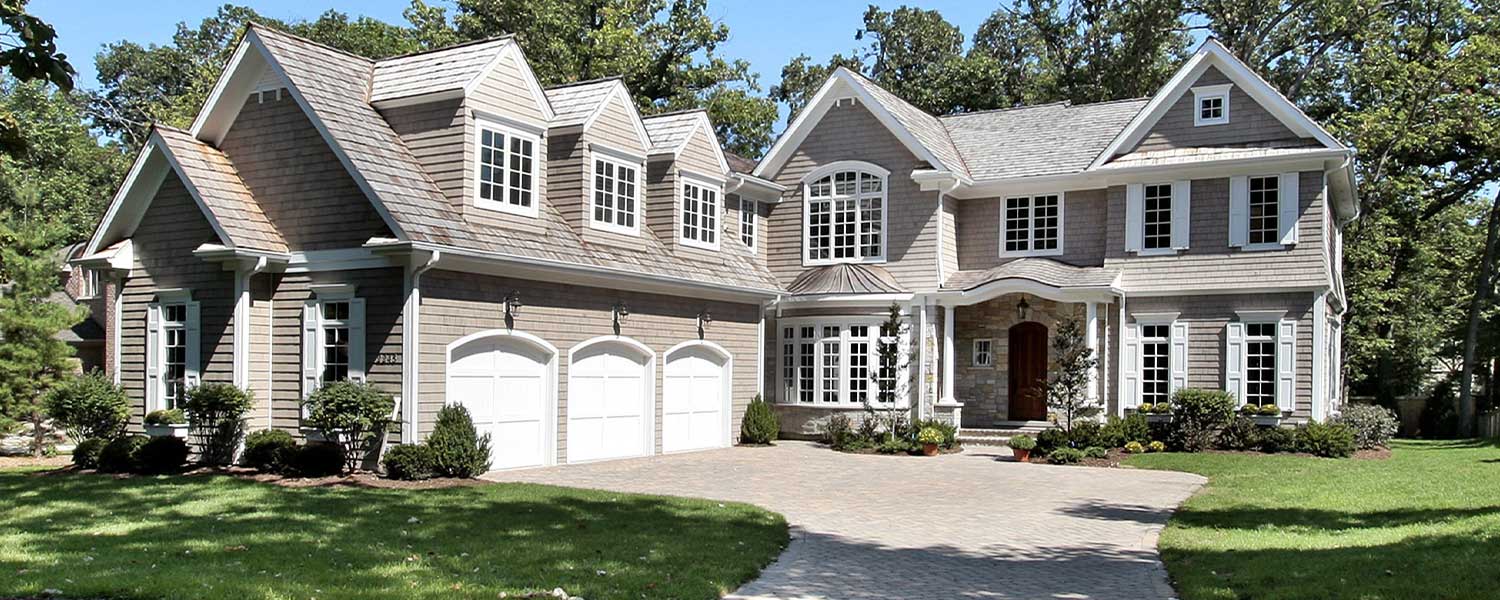 Jumbo Mortgages 101
What you need to know when a regular mortgage is not enough.
Dream homes often come with hefty price tags. While luxurious designs and high-end upgrades can have you mentally decorating a home before you've made a purchase offer, they can also make financing a challenge.
A heated bathroom floor and a wine room aren't the only things that could make it difficult to secure a loan large enough to close on the home. The asking price for a standard home in an upscale neighborhood or city with a high cost of living can quickly surpass loan limits tied to government-backed or conforming loan programs.
Unless you plan to make a sizable down payment or pay cash for the home, a jumbo mortgage is worth considering.

What is a jumbo mortgage?
A jumbo mortgage is a form of home loan financing obtained from a financial institution or private lender that exceeds limits set by Freddie Mac and Fannie Mae (aka conforming loans). Loan limits, down payment requirements, closing costs, interest rates, and repayment terms will vary by lender and geographic location.
For home purchases in New York's Capital Region, a loan of $548,250+ is considered a jumbo loan at the time of this writing (see current conforming limits). We can help finance your jumbo loan up to $1.2 million, exceeding the standard limits and rare among area lenders. Contact the team at Homeowners Advantage for assistance.

Jumbo Mortgage Advantages
Besides funding the purchase of a primary residence, jumbo mortgages give qualified borrowers the ability to:
Buy the home of their dreams with as little as 10% down

Save money since there's no mortgage insurance requirement

Secure a fixed or adjustable interest rate and favorable repayment terms

Close on higher cost real estate without needing to cash out other assets

Use loan proceeds to purchase an investment property or second home
Higher loan thresholds give borrowers more financial flexibility in the real estate market.


Jumbo Mortgage Considerations
Since lenders are extending more credit to individual borrowers, approval criteria are typically more stringent than conforming loans. Underwriting approval may require:
Credit scores in the high 600s or low 700s

Low debt-to-income (DTI) ratios; usually less than 45%

Cash reserves or liquid assets equal to at least six months' worth of mortgage payments
All mortgage loan borrowers need to demonstrate that they have the income to repay the loan. As with conforming loans, you must provide tax returns, bank statements, and other documents that verify the income reported on the mortgage loan application.
While jumbo mortgages are often associated with higher interest rates, down payments, and closing costs, the final numbers have more to do with your personal finances and lender requirements. The stronger your financial position, the less risky you might appear to a potential lender. This could result in lower interest rates or down payment requirements.


Should you apply for a jumbo mortgage?
Your financial health and goals will determine whether a jumbo mortgage is right for your situation. Even if you qualify for the loan, examining how a large mortgage payment might affect your disposable income is a smart move. Review your budget to see how the loan payment might affect other expenses. A jumbo loan might be a simple way to finance your dream home if you can comfortably afford the payment.
However, if you have a high DTI or a low credit score, saving more cash and borrowing less money by using a conforming loan might be a better option.
A jumbo loan could allow you to close on your dream home without depleting your savings. CAP COM offers eligible borrowers Jumbo Loans up to $1,200,000. Contact Us to learn more about our program or Apply Now to get pre-qualified.
Mortgage products in New York State only and offered by our Mortgage Team, Homeowners Advantage (HOA), which is a subsidiary of CAP COM FCU. HOA is a Licensed Mortgage Banker – NYS Dept. of Financial Services. HOA NMLS Identifier: 290363. Principal Address: 4 Winners Circle, Albany NY 12205. CAP COM FCU NMLS Identifier: 401261.