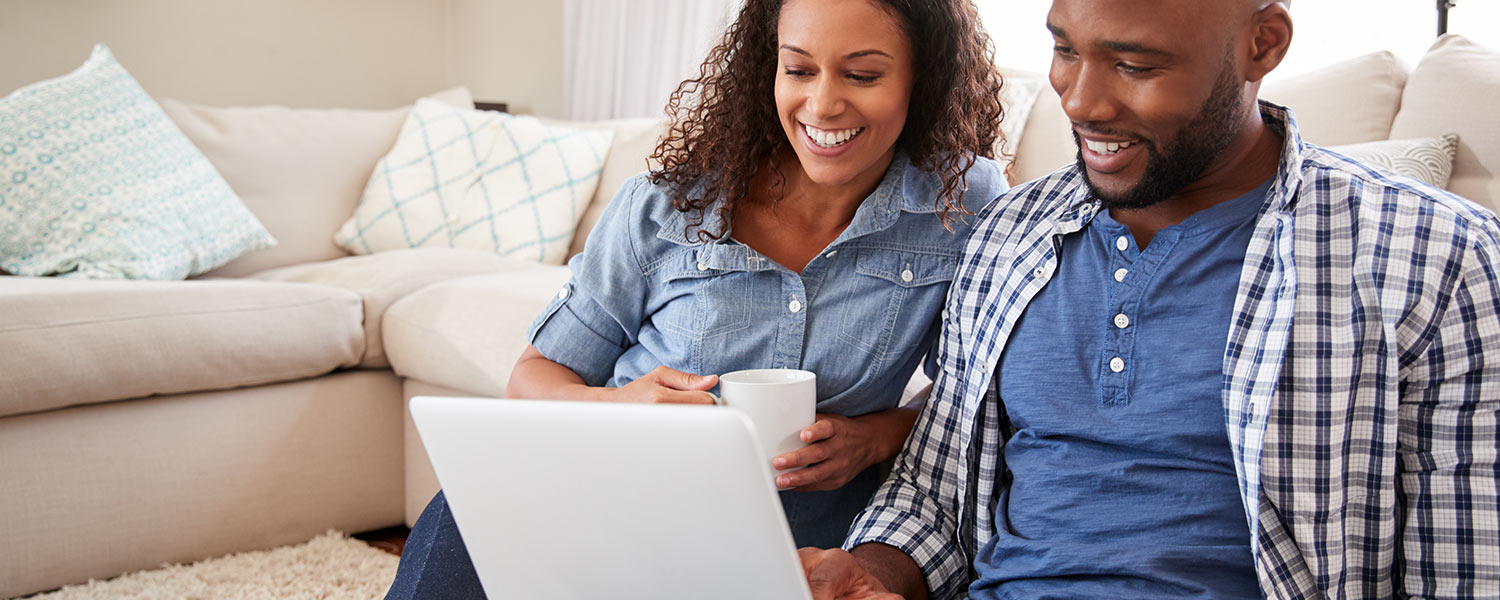 Money Talk for Couples
It's important to discuss finances with your partner.
Ideally, couples who co-mingle their finances have the money talk before making major purchases, sharing bank accounts, or going into business together. Yet when you're in love it's easy to follow your heart, thinking you'll get back to those conversations in the future.
Avoid potential heartaches, and headaches, by getting in step with your partner:
Assess your situation. What's your monthly income and how much is directed to expenses? Do either of you have debt? What are your plans to pay it off?
Dream together. A home purchase, early retirement, or plans to grow your family are goals that can impact your finances today and in the future.
Accept that financial goals change. Getting on the same page now, and keeping the lines of communication open, can help you avoid problems down the road.
Legacy: Your Parents & You
Estate planning is a lot like weigh-in day after your first week on a diet. You know it's necessary, but it's tempting to avoid it.
Talking to your parents about what will happen to their financial assets after they're gone isn't easy, but it really should be done ahead of time. Here are a few tips to prepare.
Schedule a time to talk. You want to avoid surprising your parents with the topic, and let everyone mentally and emotionally prepare to talk.
Lead by example. Show your parents how you've taken care of your family by creating a will, designating a healthcare proxy with a medical power of attorney, and purchasing adequate life insurance.
Reduce the chances of your parents feeling ambushed. Your parents may fear you're trying to take away their independence or invade their privacy. Be patient.
Anticipate follow-ups. While it may not be necessary at the initial discussion, include siblings, relatives, or other key parties when final decisions are made. Excluding others could lead to family tensions.
My Family
Some things I can do to help secure my family's financial future.
☐ Start saving for retirement or increase my contributions.
☐ Update beneficiaries on my accounts.
☐ Open a Youth Savings Accounts for my kids.
☐ Set up a 529 college savings plan.
☐ Create a succession plan for my business.


Let Us Help
CAP COM financial experts are at your service to talk through money matters, help you make plans, answer your questions and offer solutions. Call (800) 634-2340 or stop by a branch for assistance.
Related Topics
Resources for College-Bound Students and Their Families
True Love or True Crime? Lies Romance Scammers Tell
Do You Have Ample Life Insurance? One-Stop, Multiple Quotes