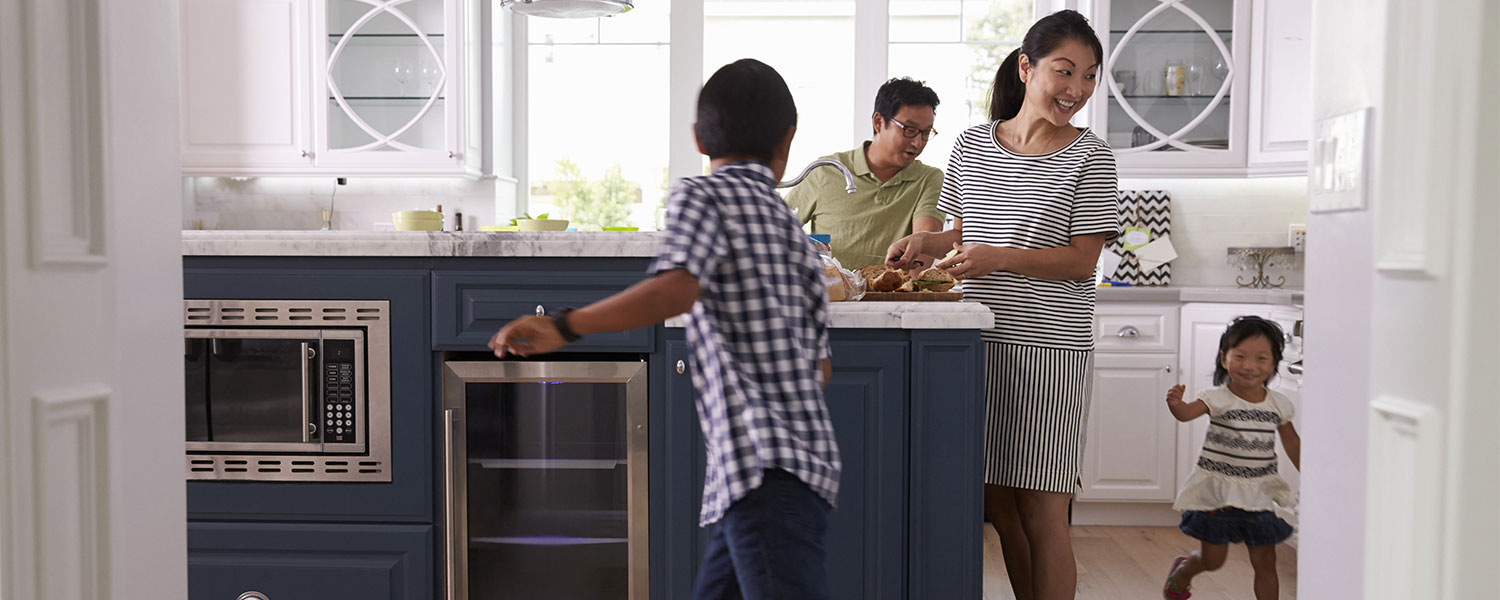 Getting a Stimulus Payment?
See how much money you could receive and explore ways you can put the money to use.
Many people are curious about what the latest round of stimulus could mean for themselves and their family.
The American Rescue Plan aims to provide relief and stimulate the economy by putting cash in the pockets of individuals and families. Between stimulus payments and tax refunds, many households will experience a substantial influx of cash this spring.
Full stimulus payments of $1,400 per person will go to individuals who earn as much as $75,000 or $2,800 for couples making up to $150,000. Another $1,400 is added for each child or adult dependent claimed on the parent/guardian's most recent tax return. Heads of household with at least one dependent also get the full amount if they earn $112,500 or less.
Payments phase out for individuals with incomes of more than $75,000 and less than $80,000, or couples earning more than $150,000 and less than $160,000.
Calculate How Much You Could Get
Your eligibility for the stimulus payment is based on your adjusted gross income in the Internal Revenue Service (IRS) system. The IRS will use figures from your 2020 tax return, or from your 2019 return if you haven't filed your taxes yet.
Estimate your payment. Use this stimulus calculator to estimate your payment (source: Washington Post).
When will payments go out? You can check the status of your payment with the Get My Payment tracker from the IRS. Direct deposits started being issued shortly after the bill was signed into law. American Rescue Plan stimulus payments will continue to be distributed in the coming weeks.
Will I get a deposit into my account or a check? The IRS is issuing payments three ways: direct deposit, checks, and debit cards (based on the information it has on file for you).
NEW! Additional Benefits
Do you have kids? The American Rescue Plan increases the child tax credit for one year – and will distribute the credit in advance as monthly payments during 2021. The credit jumps from $2,000 to $3,600 for children under 6, and $3,000 for children ages 6-17.
Are you collecting unemployment? The $300 weekly supplement will continue through early September. What's new is that up to $10,200 of unemployment benefits will be tax-free for households earning as much as $150,000. This change eliminates unexpected tax bills for jobless benefits.
11 Things to Do with Extra Cash
Between the stimulus payment and any tax refund you might receive, many thousands of dollars could be added to your budget this spring. Here are some ways you could get extra mileage out of your surplus cash.
Spend It
Cover individual and family needs.
Pay down debt or eliminate small debts.
Splurge with a portion of the money.
Donate to help others.
Save It
Build savings to cover the unexpected.
Jumpstart your savings toward a large purchase.
Set a new goal and open a designated account for it.
Here's how to create a separate savings sub-account in online banking and name it for your goal.
Invest It
Boost your retirement savings by increasing the contributions to your 401(k) or 403(b) temporarily. Use your stimulus money to cover the budget gap.
Dip your toe into investing. Locate an investment opportunity that's risk-appropriate and right for you.
Invest in home improvements.
Save for college with a 529 Plan

.
Related Topics
Here are some other topics you might like.
Make Your Own Savings Account
Get Your Money Faster with Direct Deposit
Free Budgeting Tool