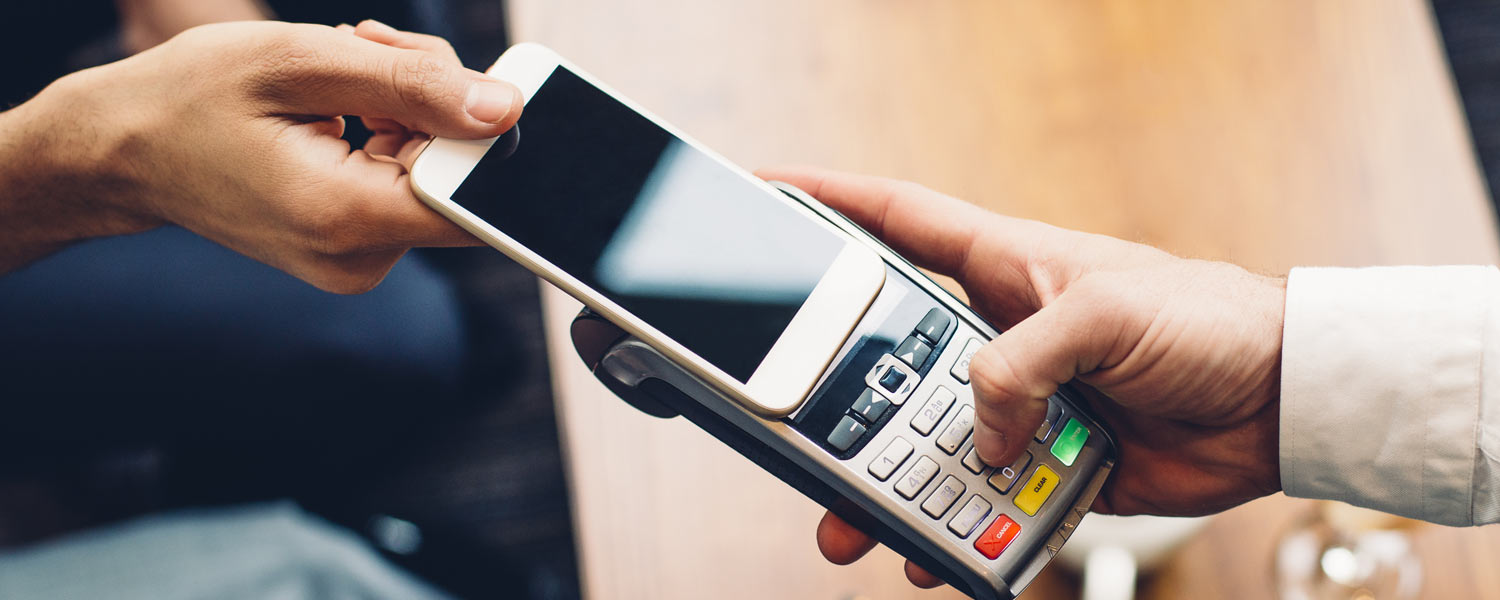 Your Digital Wallet Means Contactless Payments
Learn how to use Apple Pay, Google Pay, Samsung Pay
Sail through the checkout without exchanging cash or inserting your card then returning it to your wallet. Just tip your phone over the store's payment device and you're done. Explore the benefits of touch-free payments.
Digital Wallet

On your Apple, Android, and Samsung phone, you can store your credit cards, debit cards, and a whole lot more in your "digital wallet." Load your CAP COM cards (and any others you use) to start using Apple Pay, Google Pay, or Samsung Pay. You can pay with your Digital Wallet anywhere you see the contactless transaction symbol.
See step-by-step instructions for Apple Pay, Google Pay, or Samsung Pay. Keep reading for more information.
Security Protections
Multiple layers of security protect your purchases. Apple, Google, and Samsung mobile devices feature advanced protections. Each payment is authorized with your fingerprint, PIN, or iris scan. Then, it's securely transmitted with a unique, encrypted number or token – not your actual card number. If you pay with your CAP COM Credit Card, you receive zero-liability fraud protection on every purchase. (Even if you pay with your CAP COM Debit Card by swiping it, you'll receive the same protections when you choose "Credit Card" at the checkout.)
There's Even More to Love
Keep gift cards, tickets, airline boarding passes, coupons, rewards cards (and more!) in one place. To use these items, simply open your digital wallet and display them. Because your wallet is digital, every item is at your fingertips and you never run out of space!
Learn More
Experience Digital Wallet conveniences for yourself! To see how and try it out, click an image below.