CAP COM @ Work
Resources for HR Professionals, Benefits for Employees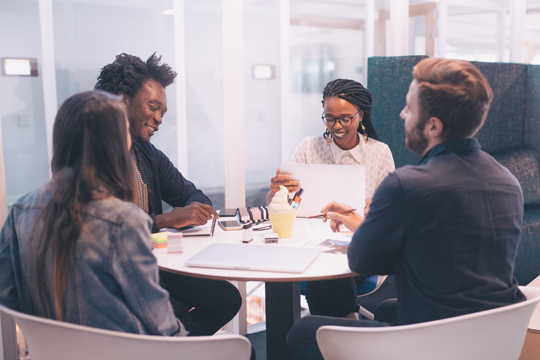 Let us help you enhance your workplace benefits, as we support the financial wellbeing of your employees.
When your organization joins CAP COM as a Member Company, you gain access to an array of complimentary financial-literacy workshops and affordable financial services. Best of all – we come to you!
Why Partner With CAP COM @ Work?
Free Financial Wellness Program for your employees to help them live happier, more financially secure lives.

Reduce Expenses
$2,000: The amount employers save annually with each financially healthy employee

Benefit In Demand
87% of employees want financial education, so here's a hassle-free way to deliver.

Lower the Stress
Financial problems are employees' top stress, 5 times greater than health issues.
How HR Gains
Say "yes" to education and we do the rest. We provide professional development for you and learning opportunities for your employees.
Free Benefits
HR Continuing Ed Credits
Executive Financial Outlook
One-on-One Support
How Employees Gain
Your employees will love the convenience of on-site and online learning events and coaches to help them manage their finances.
Free Benefits
Financial Checkup
Saving, Debt, Retirement
Personal Financial Coach
Simplify your finances and enhance your life.
Make the most of every CAP COM benefit.

You Belong Here
Because CAP COM is locally owned by its members, we're truly at your service. Bank where you matter most!

Why CAP COM?
The financial services you expect at a big bank come with award-winning service. 136,000 of your neighbors bank here. Come on over!

Become a Sponsor
Be a visible presence in the Capital Region as a CAP COM Cares sponsor. Donors have made $4 million in local support possible.