A new grocery store is coming to the South End neighborhood of Albany, thanks to funding and grants from CAP COM and other businesses and organizations. Read on.
Merchant Services
Accept card payments with affordable, easy-to-use solutions.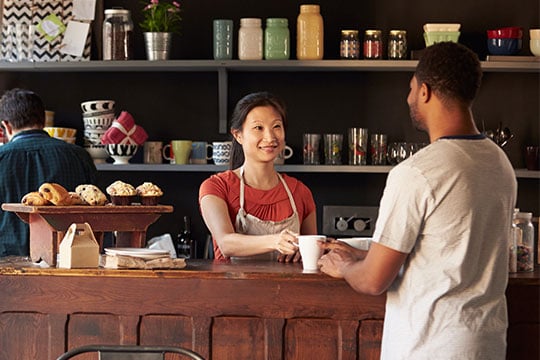 Make it easy for customers, other companies, and anyone else to pay your business with a credit card or debit card.
Deposit those funds electronically into your account – at CAP COM or elsewhere – so revenue is available instantly for your operations. We make it easy for your business to accept cards via:
A terminal on-site or in the field
Your website
Phone
Ready to get started? Reach a Business Banking Advocate for Merchant Services options, pricing, and help getting set up.
Do you use services from another provider?
Request a cost comparison.