Users are no longer able to use Internet Explorer to open a CAP COM account, apply for a loan, or check a loan status. For a full list of browsers supported by CAP COM and its platforms, please see our list of supported browsers.
Request Sponsorships
Request funding for your organization's upcoming event, team, or program.
Apply for CAP COM sponsorship funding or a one-time donation for your organization's:
Event or gala
Printed program books/ads
Other one-time needs
After You Apply
You can expect to receive a response within 30 days of your submission (with approval or denial). During periods of high volume, responses could be delayed.
Questions?
Email: cr@capcomfcu.org
Phone: (518) 458-2195, ext. 3619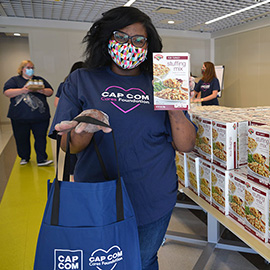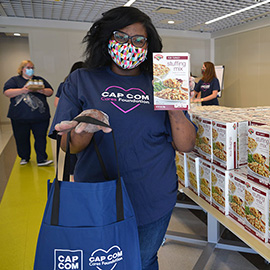 Help others no matter the size of the act.
"I feel sometimes we take the small things in life for granted. Being a part of a team that continuously gives back to our community is amazing. Going somewhere meeting new people, putting smiles on faces, brings a feeling to me that I can't put into words."
- Toi J., Financial Service Associate
Help the CAP COM Cares Foundation make a difference in the lives of people right here in the Capital Region.

Contact Us
Reach the CAP COM Cares team or submit a media inquiry.

College Bound
High school students and their parents can join our College Bound experts to learn how to build a smart college financing plan.
The CAP COM Cares Foundation is a 501(c)(3) charitable organization. Tax ID #54-2071140. Your contribution may be tax deductible. Seek advice from a tax advisor for tax deductibility.