Users are no longer able to use Internet Explorer to open a CAP COM account, apply for a loan, or check a loan status. For a full list of browsers supported by CAP COM and its platforms, please see our list of supported browsers.
Debit Cards: On-the-go Access
Get the most of your checking account with a chip-enabled debit card.
Open a CAP COM checking account and enjoy access, benefits, and rewards that help you manage your money.
Access cash at surchrge-free CO-OP and Allpont ATMs throughout the U.S.*
Use it for purchases at merchants that accept Visa®
CAP COM Premier members can use ATMs worldwide, without annoying fees1
Young Adult Checking members always free, unlimited ATM access worldwide.2
Add your debit card to your digital wallet for even more security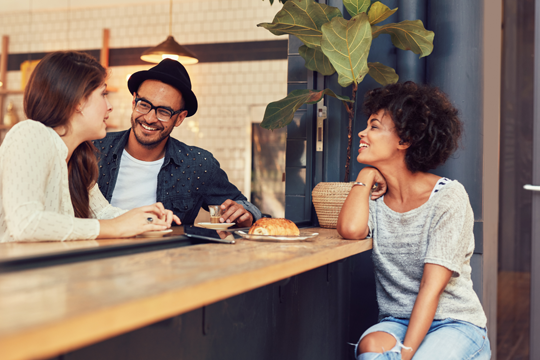 Instant Card Replacement
Need a new card? Damaged or lost? Walk into a branch and you'll walk out with a new, authorized debit card. Easy and quick.

Controls & Security
Protect yourself against fraud; Turn off your card temporarily; Set limits on spending; Monitor purchases with real-time alerts
Simplify your finances and enhance your life. Make the most of every CAP COM benefit.

Overdraft Options
Insufficient funds? Not any more! Explore three ways to protect your account, so you can avoid hassles and unnecessary fees from merchants.

Credit Cards
You'll love our low, fixed-rate Visa® credit card with no annual or balance transfer fees, retailer discounts, 24/7 fraud protection, and more!

Online Bill Pay
Pay bills or people quickly and securely with our online Bill Pay service.
ATM surcharges up to $5 and International Service Assessments incurred when using your CAP COM Debit Card will be reimbursed for CAP COM Premier Members within 24 hours of the transaction. The CAP COM Premier Program is a non-contractual courtesy and CAP COM retains the right to remove a participant from the program without prior notice. In addition, CAP COM retains the right to discontinue this program, without notice, at any time. Eligibility requirements must be maintained under a single account number in order to qualify. Your participation in the CAP COM Premier program will be assessed on a routine and ongoing basis to ensure your continued eligibility. If it is determined that you no longer meet the above requirements or your account does not remain in good standing, you will be notified as to the reason why and be provided with a period of time to meet program requirements. If you are unable to meet the program requirements within this time frame, you will be subject to all standard ATM fees until a reassessment of your account indicates that you once again meet the program parameters.

CAP COM will reimburse members with Young Adult Checking for ATM surcharges up to $5 and International Service Assessments incurred when using their CAP COM Debit Card within 24 hours of the transaction. Members ages 14-17 must have a parent/guardian as a joint owner.

*Members are not required to pay a fee at Allpoint and CO-OP ATMs. If a charge screen appears during your Allpoint ATM transaction, enter "yes" to accept the charge and proceed with your withdrawal. The additional fee will not be deducted from your account. The savings can be $3 or more per transaction. Please note, at international Allpoint and CO-OP ATMs, you will still be responsible for any Foreign Currency transaction fees charged by Mastercard® or Visa®.