Due to the impact of COVID-19, our Schenectady City Hall branch is temporarily closed. The rest of our CAP COM branches are fully operational. Before heading to your favorite branch, please check the status of services via the location search or make an appointment. For assistance, call (800) 634-2340. Masks are required at CAP COM.
Beginning 12/31, users will no longer be able to use Internet Explorer to open a CAP COM account, apply for a loan, or check a loan status. For a full list of browsers supported by CAP COM and its platforms, please see our list of supported browsers.
Samsung Pay
Contactless payments with your mobile phone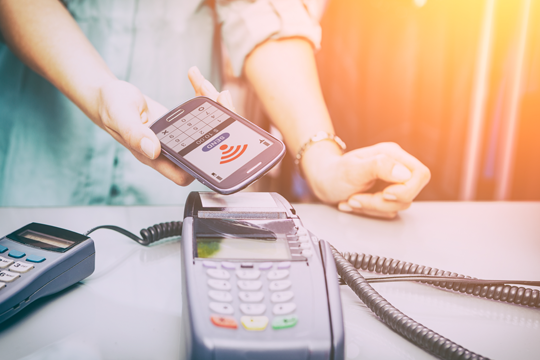 Try Samsung Pay and you'll be hooked! You can make secure, cashless payments with your phone:
At the checkout

In apps

At online retailers
Look for these symbols at participating retailers.


Set Up Samsung Pay
Click the button below and read the "Get started" information towards the bottom of the page. When adding CAP COM cards, you could be asked to call us to complete the process.
Make Purchases
See how to use Samsung Pay at the checkout, in apps, or online. You can even get money back as you shop.
Get Money Back
Get money back when you shop your favorite merchants with Cash Back Awards in Samsung Pay.