Click It to Switch It
Easily switch your direct deposits and automatic payments to CAP COM.
Our one-stop service enables you to save time and streamline your finances. And, it's free for CAP COM members.
In minutes, ClickSWITCH submits your requests to:
Move direct deposits to CAP COM (payroll, Social Security, etc.)

Set up secure, automatic payments, so bills are paid on time

Close unused accounts you have elsewhere
Not a CAP COM member yet?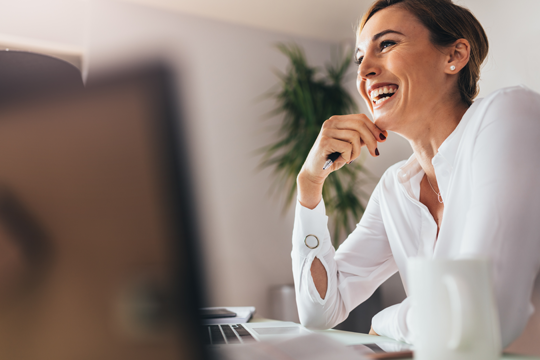 Why ClickSWITCH?
Save Time. In minutes, submit your direct deposit and automatic payment requests.

Simplify. No need to contact each party separately and complete multiple forms.

Fast. Submit secure requests instantly for a smooth transition to CAP COM.

Get Switching
Log in to your online account and select ClickSWITCH under Additional Services. Or in the CAP COM app, it's under More. Enroll and submit your switches any time.

Let Us Help
Turn to us for ClickSWITCH assistance. Swing by a branch or call us at (800) 634-2340. Have your paystubs and bills handy, so we can input required information.

Become A Member
More than 130,000 of your neighbors have chosen CAP COM for financial services. Become a member to access tons of free financial resources and personal support.1
Must meet eligibility requirements.