Important Fraud Information: Several financial institutions are experiencing an increase in fraudulent activity. This often includes consumers receiving fraudulent text messages and phone calls claiming to be from their bank or credit union and may even appear to be from their phone number. Please note that we will never ask for your personal or account information via an email, text message, or phone call. We will also never send you a text message that asks you to click on a link. If you are ever in doubt about the authenticity of an email, text message, or phone call, please contact us directly at (800) 634-2340.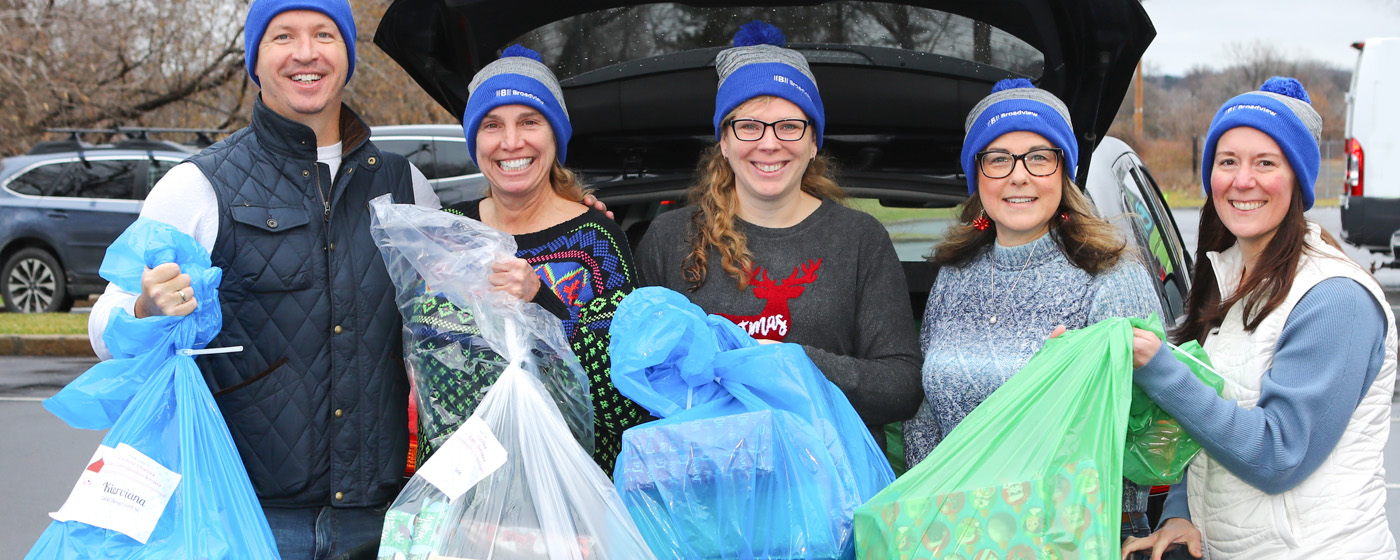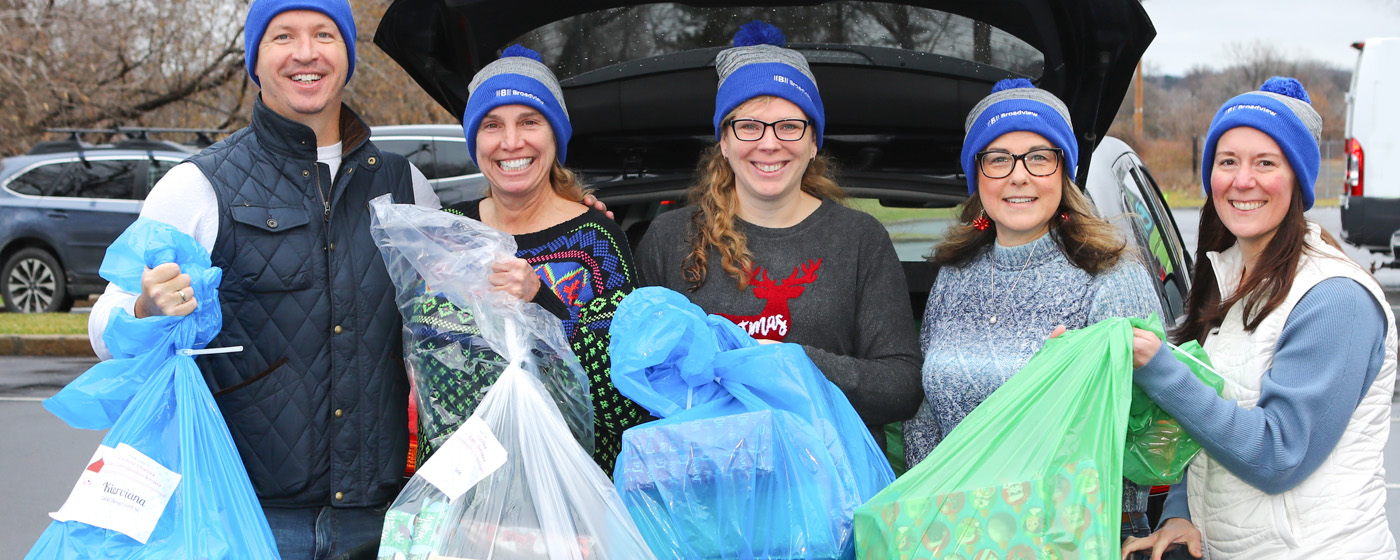 Broadview in the Community
Together, we put compassion into action.
We love making a difference throughout the communities we serve! Broadview in the Community provides resources to help support our neighbors in need and empower people to thrive.
Through substantial funding and volunteerism, we help local nonprofits do what they do best – even better.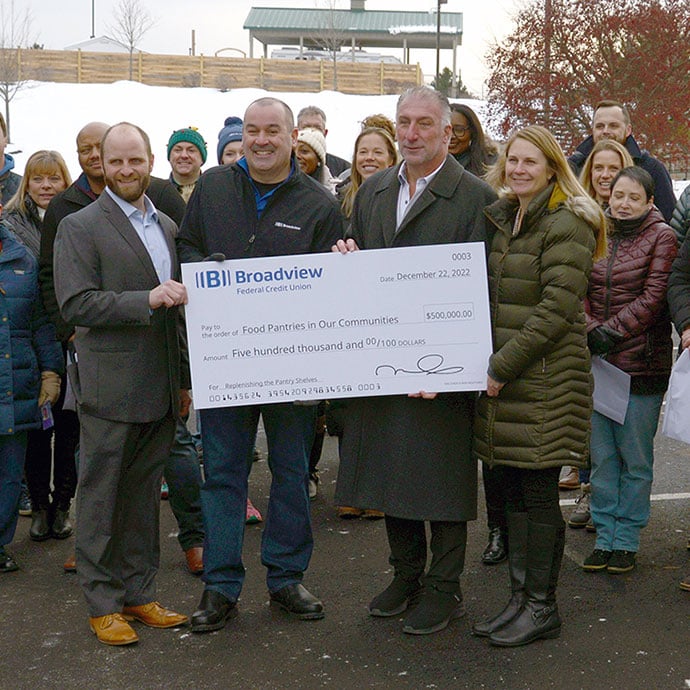 Seeking Support?
Broadview supports impactful nonprofits that help vulnerable people and promote self-sufficiency.
Our giving is directed to organizations on the ground in communities Broadview serves.
Before requesting funding, please review eligibility and our areas of focus.
Freight Farm
Freight Farms are 40-foot hydroponic growing containers that produce fruits and vegetables for Broadview to share.
More than 20,000 plants are distributed to local nonprofits each year.
Locations include Patroon Creek in Albany, the Boys & Girls Club in Troy, and City Mission in Schenectady to help feed the homeless.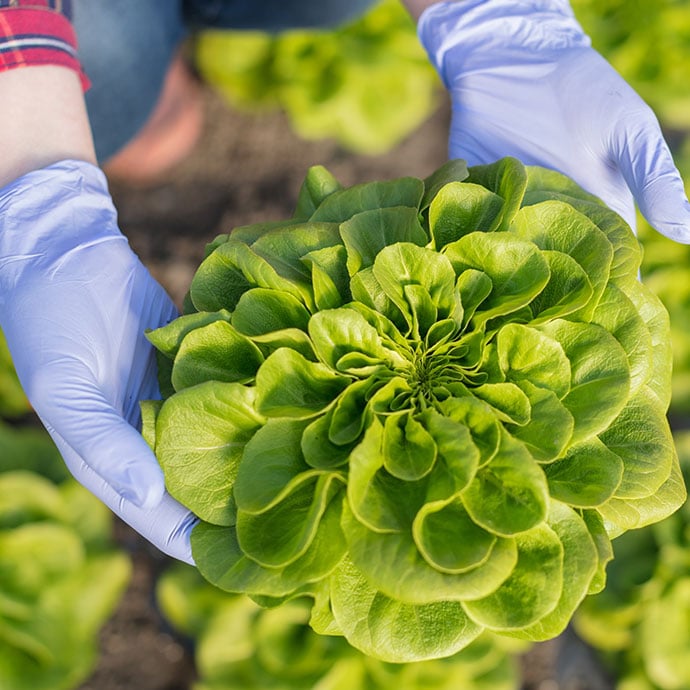 Nominate an exceptional individual who deserves to be recognized for their efforts with the Why I Care award.
Community Impact Report
In 2022, Broadview Federal Credit Union provided over $4.6 million in support to nonprofit organizations throughout the communities we serve in New York state.
The Community Impact Report highlights just a few of the many local nonprofits that make our corner of the world a better place.
We cannot do this alone with simply our credit union's community support investments. Much thanks goes to all the generous members and employees who participate in the Giving for Good Program and our Broadview employees who tallied more than 13,000 volunteer hours during the year.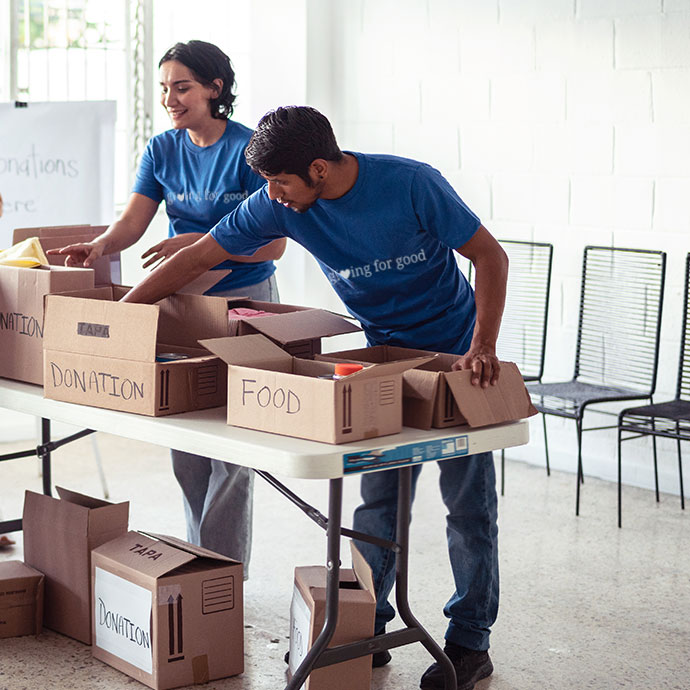 We're Here for Each Other
Help Broadview provide support for people in need throughout the areas we serve.

Meet the Team
Get to know the people who make Broadview in the Community such an unstoppable force for good.

Seeking Support
We support nonprofits so they're better equipped to fulfill their mission in the communities Broadview serves.

Giving for Good
You can help the Broadview Cares Foundation make a difference in the lives of people across areas we serve.