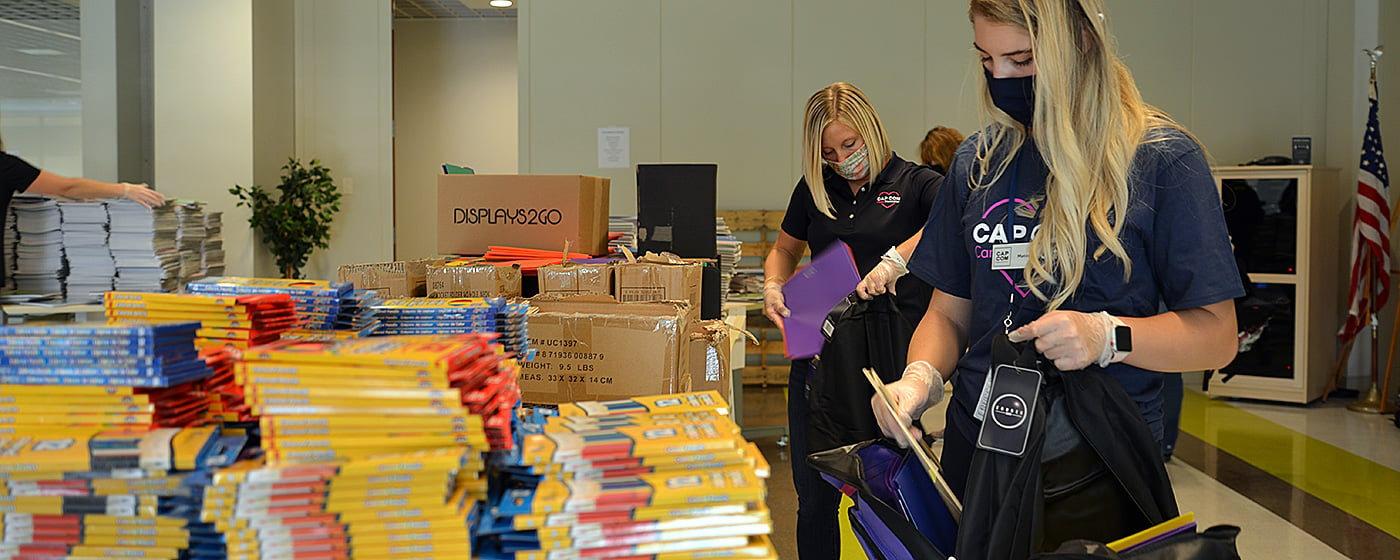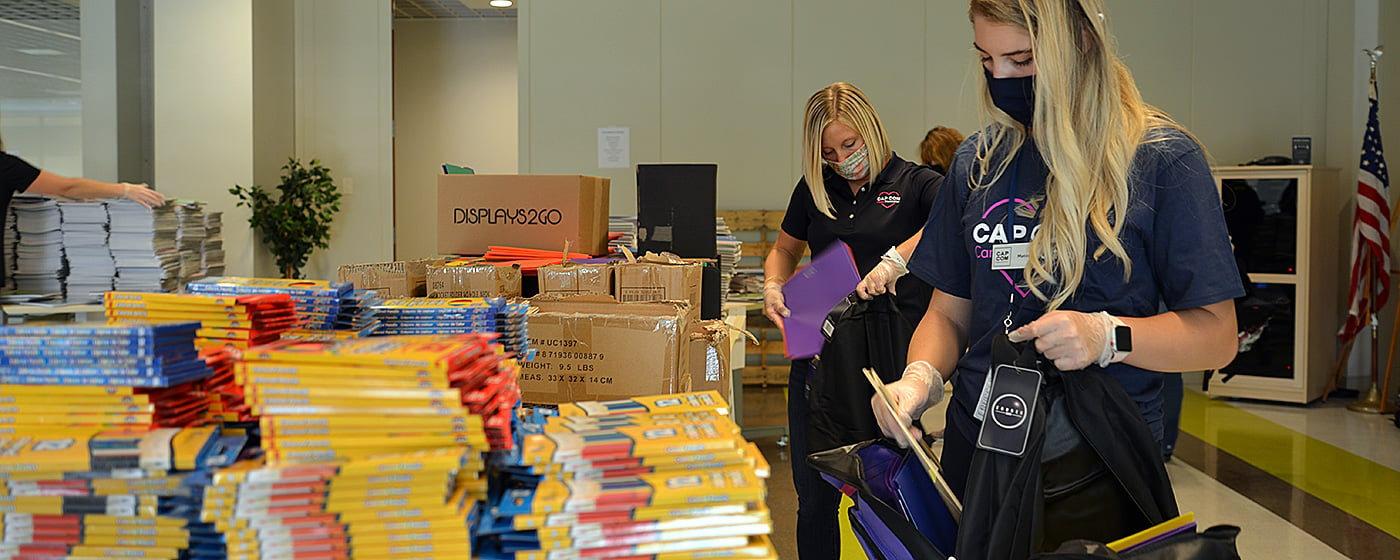 CAP COM Cares Foundation
Supporting initiatives that make a real difference for people.
Our collective impact continues to broaden as we strive to improve the lives of our community members. Our stated mission is to nurture our community by supporting large and small local organizations dedicated to improving the lives of families in New York's Capital Region. Based on the current needs in our community, we are prioritizing our areas of giving to entities that support:
Hunger & Food Insecurity

Mental & Behavioral Health

Financial Literacy & Workforce Readiness
---
Keepsake for Cancer Research
The Foundation's 2021 signature plush honors CAP COM's longtime CEO, Paula Stopera. The honeybee keepsakes are on sale for $10 each at CAP COM branches, while supplies last starting October 1. Funds will go to the American Cancer Society for pancreatic cancer research. The purple bandana acknowledges the loved ones we have lost and those who continue to fight pancreatic cancer.
Honeybees are known to symbolize the sun, community, and celebration. They act as a reminder to be productive in our daily lives while giving back to the world in the best way possible. The honeybee is the perfect plush to honor Paula and her community advocacy.
CAP COM will also present a keepsake honeybee with a pink scarf to cancer survivors at the Making Strides Against Breast Cancer walk. It's scheduled for October 17 in Albany's Washington Park.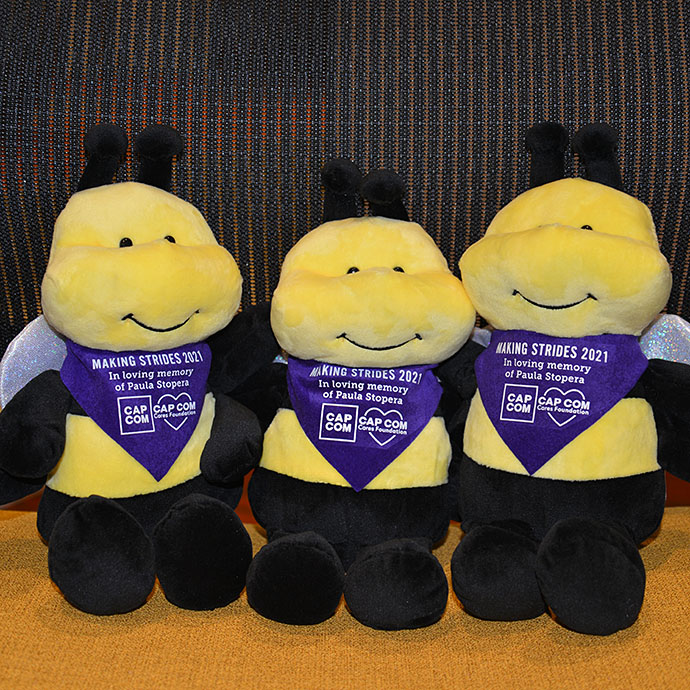 $100,000 Community Investment
The video stories of our Infrastructure Initiative grant winners will inspire you.
CAP COM FCU and the CAP COM Cares Foundation awarded $5,000 to 20 local nonprofits for infrastructure projects. Each organization is featured in its own video.


Share the Care
Learn about the hundreds of volunteers who donate thousands of hours of their time to make our community a better place. We focus on our signature programs, such as Coats for Kids, School Backpacks, and Thanksgiving Harvest.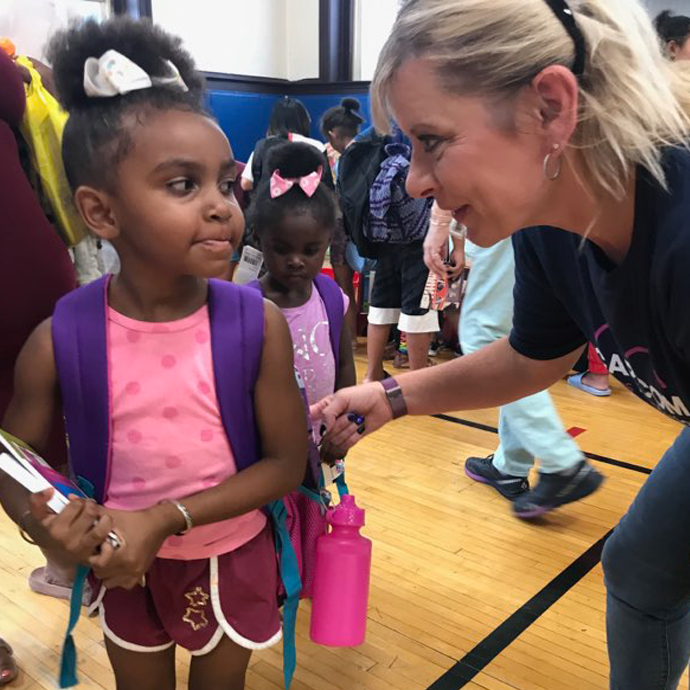 How We Can Help You?
The Foundation partners with nonprofit organizations to help fulfill its service mission in New York's Capital Region, and we offer one-time sponsorships for your organization's events, teams, and programs.


Request Nonprofit Partnership Support
Support the Care
Since its founding in 2003, the CAP COM Cares Foundation has provided million of dollars to support efforts that improve lives our community.
Both corporate sponsors and individual donors make this possible. Thank you for helping us reach people in need in the Capital Region.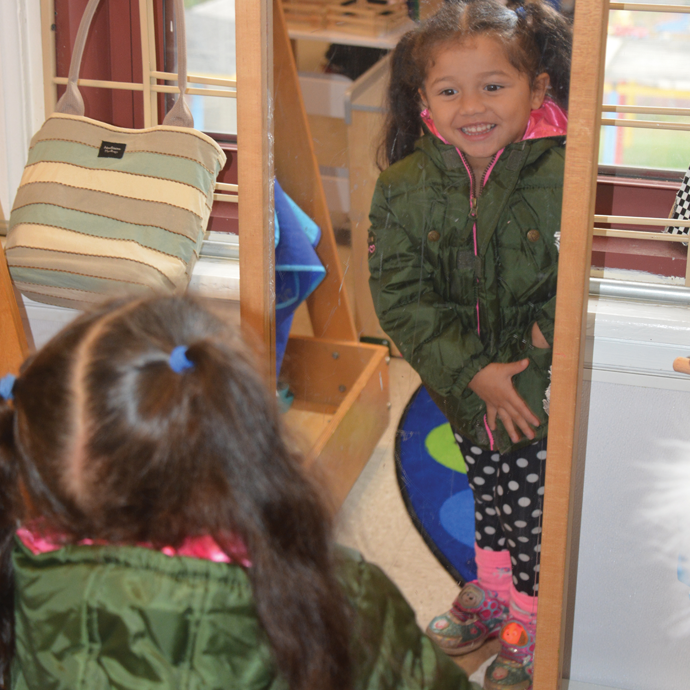 Help the CAP COM Cares Foundation make a difference in the lives of people right here in the Capital Region.

About Us
We nurture our community by supporting local organizations dedicated to improving the lives of families in the Capital Region.

Contact Us
Reach the CAP COM Cares team or submit a media inquiry.

Leadership
The people behind the mission of CAP COM Cares lead the way in volunteerism.
The CAP COM Cares Foundation is a 501(c)(3) charitable organization. Tax ID #54-2071140. Your contribution may be tax deductible. Seek advice from a tax advisor for tax deductibility.