What if you could bank where you own the place?
You do here. CAP COM is owned by 140,000+ people who live and work in the Capital Region. Experience award-winning service and teams who put you first!

That Sense of Belonging
Finally, financial services that make life easier and more enjoyable - with support from professionals who advocate for you.

We Mean Business
Let our team help you find ways to boost interest income, access liquidity, and create operational efficiencies. Your financial goals get our full attention.

We're In This Together
Providing compassionate support for our neighbors in need makes us whole. That's what community is all about.
The difference CAP COM made in my life...It was big.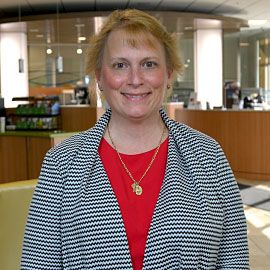 "The roof on my house needed to be replaced and there was no way I could pay for it on my own. So I applied for a loan. On my birthday, I got the call from CAP COM saying, 'You're approved!' What I heard was: 'You can do this.' It felt like a lifeline."
- Nancy S., Niskayuna