Users are no longer able to use Internet Explorer to open a CAP COM account, apply for a loan, or check a loan status. For a full list of browsers supported by CAP COM and its platforms, please see our list of supported browsers.
Home Lending Solutions
Your dreams are realities waiting to happen.
When you're ready to take that next big step, let us help. Make the most of great loan rates and award-winning service from professionals who advocate for you.
Numerous mortgage types, tailored for your needs
Refinance your mortgage and save
Responsive local team is a meeting or call away
Options to lower your down payment and closing costs
Regional expertise: appraisal, underwriting, servicing1
---
What Would You Like to Do?
Purchase a Home
Get the support you need for this major purchase by keeping your mortgage team close to home. While you're house hunting, we'll handle the details.
More than Great Rates
$0 Down Payment Options
Unique Solutions Built for You
Community Heroes ($1,000 value)2
Local Experts, Personal Service
Refinance and Save
Lower your monthly mortgage payment, pay off your loan earlier, or maybe even both. When rates are low, refinance your mortgage.
Help Every Step of the Way
The Right Solution, Built for You
Simple Application Process
Cash-out Options
Pay for Large Expenses
Seeking a way to remodel, cover college tuition, pay off high-interest debt, or another big expense? Explore how to refinance or tap your home's equity.
Home Equity Line of Credit
Rare Fixed Rate or Variable
100% Loan-to-Value Options
ZERO Closing Costs3
No Appraisal Fee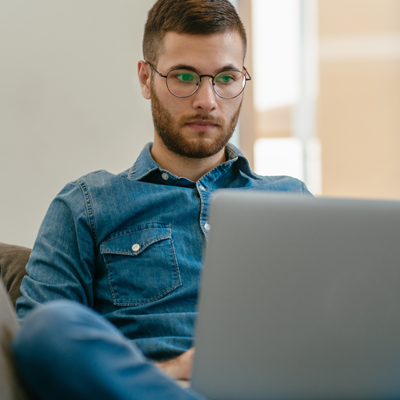 First-Time Home Buyer?
Buying a home can be a daunting task. The challenges of being a first-time home owner can be intimidating, particularly for people who are moving away from home, starting their careers and dealing with student loan debt. Here are a few guidelines to help take some of the stress out of your decision.

Simplify your finances and enhance your life. Make the most of every CAP COM benefit.

Save on Insurance
Getting quotes on your insurance can reveal eye-opening savings. Submit one request and get multiple quotes.
Meet Your Mortgage Team
Your dream home awaits! Meet your mortgage team at Homeowners Advantage, a CAP COM subsidiary, and cross your next threshold.

Free Budgeting Tool
Set financial goals and pursue them. Create budgets, reduce debt, and build your savings.
While many Mortgages are serviced locally there may be instances where this is not the case. Our Mortgage experts can provide you with information regarding the servicing of your particular loan.

Full disclosures and terms will be provided during Community Heroes Mortgage Program consultations. The summary below is not all-inclusive:

Mortgage is restricted to the primary residence (purchase only) located in New York State.
Must be credit qualified and eligible for CAP COM membership. A CAP COM checking account with payroll direct deposit and automatic mortgage payments through ACH is required.
The $500 deposit will be made to the program participant's CAP COM checking account within 30 days of the closing, upon verification of all eligibility requirements.
Personal real estate attorney fee waiver is a $500 credit, not redeemable as cash.
You are not required to use the program service provider(s) as a condition of the purchase of the subject property. You may use an alternative provider offering a similar service, however related discounts and other savings will not be available to you. Proof of employment in healthcare, education, law enforcement, fire and rescue, U.S. military, or veteran status is required to be eligible for the Community Heroes Mortgage Program.

The Annual Percentage Rate (APR) shall be set at the time of funding and may be as high as the current Prime Rate plus 2% with a maximum APR of 18%. A representative monthly payment based on a fixed, 10-year term Home Equity Line of Credit in first mortgage position at a 3.875% Annual Percentage Rate is $10.07 per $1,000 borrowed. A representative monthly payment based on a variable, 20-year term Home Equity Line of Credit in first mortgage position at a 2.75% Annual Percentage Rate is $5.42 per $1,000 borrowed. Rates are accurate as of and are subject to change without notice. No closing costs on home equity lines of credits (HELOCs) up to $250,000. Discharge fees and overnight shipping charges are excluded where applicable. If the HELOC is paid and closed within 3 years of the closing date there is a recapture fee in which you will have to reimburse the Credit Union for all closing costs paid on your behalf. Estimated recapture fee examples include $457 in closing costs and a maximum average of $2,475 in New York state mortgage tax for Albany, Schenectady, and Rensselaer counties. Actual closing costs and mortgage tax may be different.

All Lines of Credit require a minimum initial advance of $5,000 and a minimum limit of $10,000. Other rates are available and subject to change without notice. Mortgages in New York State only. CAP COM FCU NMLS Identifier: 401261.

Rates as of . The representative monthly payment based on a 30-year term fixed Mortgage at 3.292% Annual Percentage Rate is $4.38 per $1,000 borrowed. All rates are subject to change without notice. Rates are based on a purchase or no cash out refinance, cash out options may affect your rate. If an escrow account is required or requested, that payment does not include insurance and taxes and the payment may be greater.

Mortgage products in New York State only and offered by our Mortgage Team, Homeowners Advantage (HOA), which is a subsidiary of CAP COM FCU. HOA is a Licensed Mortgage Banker – NYS Dept. of Financial Services. HOA NMLS Identifier: 290363. Principal Address: 4 Winners Circle, Albany NY 12205. CAP COM FCU NMLS Identifier: 401261.