Start Business Banking
Make your business banking easy, let us help you get started today.
Run Your Business
Smoothly and successfully run your business with our easy to use services.
Grow Your Business
Let us support you on your way to growing your business.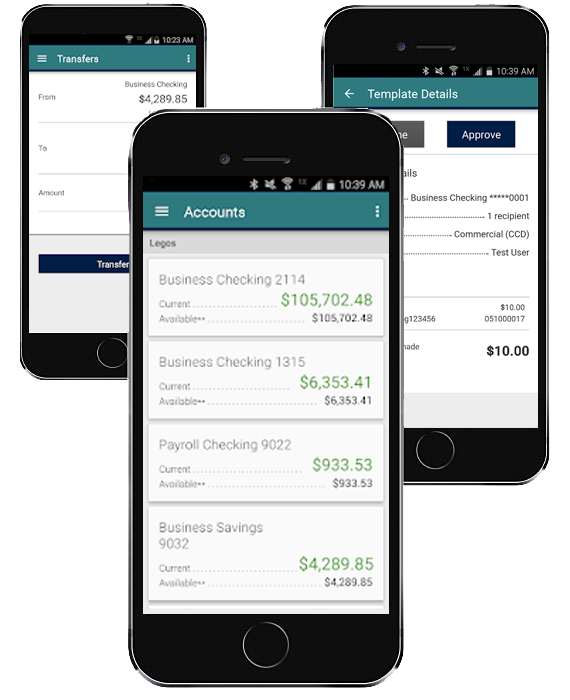 Keep tabs on your business accounts and perform transactions any time, anywhere.
Enjoy all the benefits of your online account, plus the convenience of depositing checks by phone.
Contact us and we'll match you with the CAP COM mobile app that aligns with your business.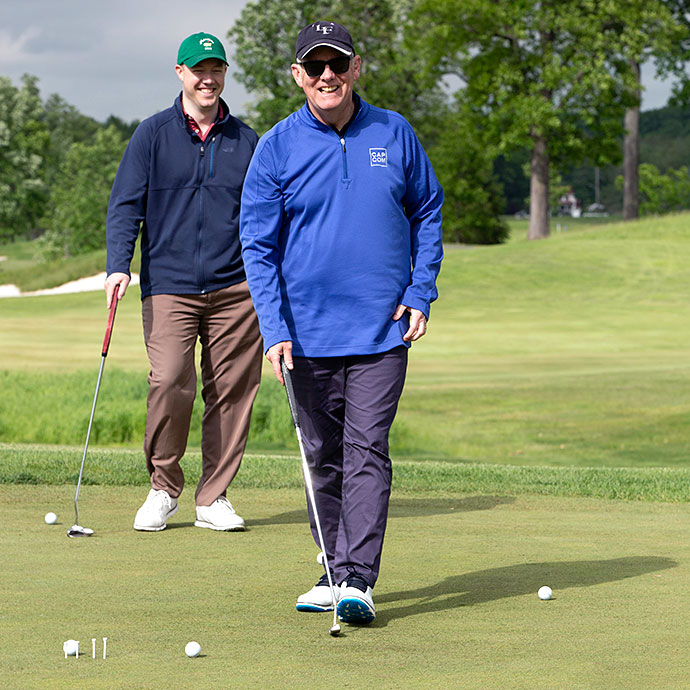 Golf Tournament – Calling All Sponsors
We invite Foundation sponsors to join us for a day at Saratoga National Golf Club on Monday, June 7, for our annual golf tournament. It is one of our most popular fundraisers, and sponsorships sell out quickly.
We have made arrangements to follow CDC guidelines to keep everyone safe. New this year: Scheduled tee times and an option to play on an alternative date that works for you.
Your Business Advocates
Turn to your local business team to understand your unique needs, simplify the complexities of commercial lending, and streamline your funding.
Financing commercial projects of all sizes
Address today's needs, line up financing ahead
Loans designed to suit: right size, right price
In-house experts for swift decisions and support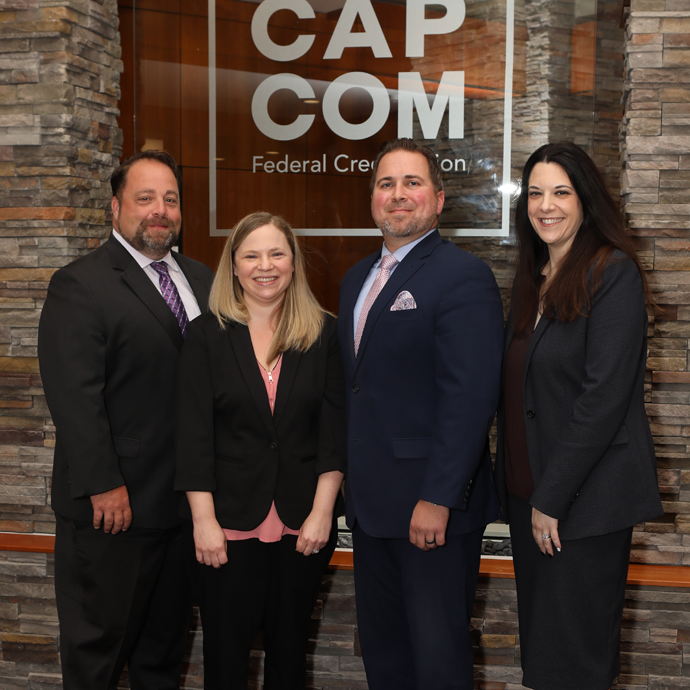 ---
Infrastructure Initiative Grants
The CAP COM Cares Foundation has created a new initiative designed to help local nonprofit organizations fund major projects.
Infrastructure Initiative grants will be awarded to 10 nonprofits. Each will receive $5,000 to help support a major project and sustain the vital services they provide. Examples include equipment needs, building construction, and structural improvements.
Note: Application are available through the end of April. We will notify winners by May 31, 2021.
At CAP COM we are more than a bank, we are a community. Join us! If you are looking for sponsorship support OR looking to help support our community giving efforts, we welcome you!

Join Us!
Let us help your business reach its full potential, supported by services that match your needs and a team that puts you first.

Sponsorship Support
Is your organization seeking a sponsorship? The Foundation can donate for your organization's event, program books/ads, and other one-time needs.

Help CAP COM Cares
Whether you give as a corporate sponsor or as an individual donor, thank you for helping us make a difference in our community.