Beginning 12/31, users will no longer be able to use Internet Explorer to open a CAP COM account, apply for a loan, or check a loan status. For a full list of browsers supported by CAP COM and its platforms, please see our list of supported browsers.
CSEA Heroes Home Solutions
Essential workers power NYS and we're proud to recognize your hard work.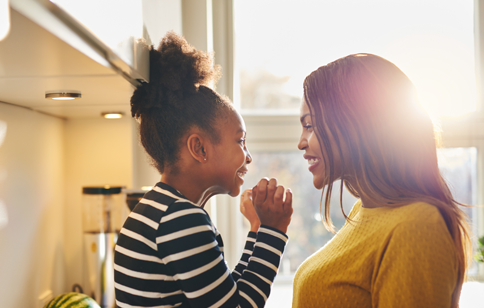 CSEA Heroes Home Solutions are available to CSEA homebuyers, homeowners, and their families. Access an array of affordable lending solutions thanks to your status as a CSEA member!
Buy the home of your dreams with a budget-friendly mortgage
Reduce your payments or pay off your mortgage sooner
Access cash for home improvements
$500 cash back for homebuyers1
Your team at CAP COM and its subsidiary, Homeowners Advantage, ease the way with the best CSEA Heroes Home Solutions for your budget and guiding you through the lending process.
---
What Would You Like to Do?
Purchase a Home
Get the support you need for this major purchase. We'll explain the mortgage process and handle the details.
More than Great Rates
$0 Down Payment Options
Unique Solutions Built for You
$500 cash back1
Experts Provide Personal Service
Refinance and Save
Lower your monthly mortgage payment, pay off your loan earlier, or maybe even both. When rates are low, refinance your mortgage.
Help Every Step of the Way
The Right Solution, Built for You
Simple Application Process
Cash-out Options
Pay for Large Expenses
Seeking a way to remodel, cover college tuition, pay off high-interest debt, or another big expense? Explore how to refinance or tap your home's equity.
Home Equity Line of Credit
Rare Fixed Rate or Variable
100% Loan-to-Value Options
ZERO Closing Costs2
No Appraisal Fee

Fixed-Rate Mortgage
Finance up to 97% of the purchase price (if qualified) and enjoy quick processing with same-day pre-qualification – if credit qualified. Flexible rates and terms are available.

Adjustable-Rate Mortgages
Payments may adjust up or down based on interest rate changes. Ideal if you will be in your home for about 10 years or less. Multiple options to fit your specific needs.


Multi-Family/Investment
Financing options for investment and multi-family properties (up to 4-family units).


100% Financing
If you have good credit but need money for a down payment and closing costs, consider 100% Financing. Fixed- and adjustable-rate options are available.

FHA Loan4
For first-time homebuyers with credit challenges, the FHA Loan offers a lower down payment. Sellers can provide up to 6% toward closing costs and pre-paid items.

VA Loan4
Eligible veterans can obtain up to 100% financing for owner-occupied properties (1-2 units). Sellers can provide up to 6% toward closing costs and pre-paid items.

Construction End Loan
If you're buying in a community and the builder doesn't need cash during construction, this loan may be ideal. You can lock in the rate for up to 365 days.

USDA Rural Loan
This program finances up to 100% of the property's appraised value with no mortgage insurance. Sellers can provide up to 6% toward closing costs and pre-paid items.

Jumbo Loan
The Jumbo Loan features favorable rates, flexible terms, and dependable payments on purchases greater than $548,250.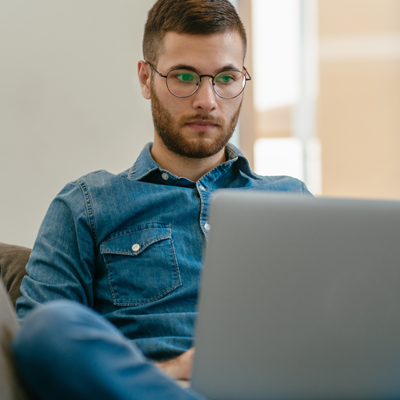 First-Time Home Buyer?
Buying a home can be a daunting task. The challenges of being a first-time home owner can be intimidating, particularly for people who are moving away from home, starting their careers and dealing with student loan debt. Here are a few guidelines to help take some of the stress out of your decision.

---
Home Equity Line of Credit

Major Expense
Cover remodeling projects, college tuition, or another large expense with dependable payments you can budget.

Just in Case
Line up your HELOC for peace of mind. Withdraw money if you need to cover a major, unexpected cost.
Access to Money (Draw Period)
Access to Money (Draw Period) for Fixed-Rate
4 Years
Access to Money (Draw Period) for Variable-Rate
10 Years
Years to Repay (Term) for Fixed-Rate
5-20 Years
Years to Repay (Term) for Variable-Rate
20 Years
Minimum Required for Fixed-Rate
$10,000
Minimum Required for Variable-Rate
$10,000
Loan to Home Value (LTV) for Fixed-Rate
Up To 90%
Loan to Home Value (LTV) for Variable-Rate
Up To 100%
Intro Rate for Fixed-Rate
N/A
Intro Rate for Variable-Rate
As low as 1.99% for 12 months5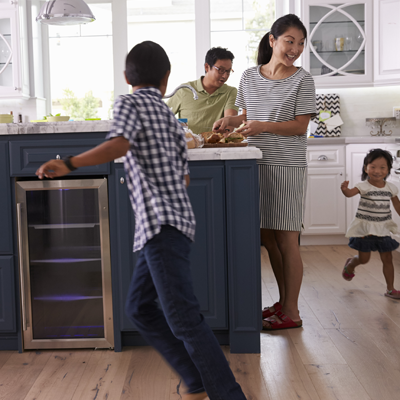 Zero Closing Costs
Say no to all those fees! When we say zero closing costs, we mean it.2
No fees for your HELOC application, appraisal, origination, mortgage tax, etc.
Borrow up to 100% of your home's appraised value
Rare fixed rate! Variable-rate option also available.
Repayment term: 5-20 years
Full disclosures and terms will be provided during the Mortgage Program consultations. The summary below is not all-inclusive.

Mortgage is restricted to the primary residence (purchase only) located in New York State.
Must be credit qualified and eligible for CAP COM membership. A CAP COM checking account with payroll direct deposit and automatic mortgage payments is required.
The $500 deposit will be made to the program participant's CAP COM checking account within 30 days of the closing, upon verification of all eligibility requirements.
Proof of CSEA Membership is required to be eligible for the CSEA Heroes Home Solutions Mortgage Program.
This program cannot be combined with any other offers, including the Community Heroes Mortgage Program.

The Annual Percentage Rate (APR) shall be set at the time of funding and may be as high as the current Prime Rate plus 2% with a maximum APR of 18%. A representative monthly payment based on a fixed, 10-year term Home Equity Line of Credit in first mortgage position at a 3.875% Annual Percentage Rate is $10.07 per $1,000 borrowed. Rates are accurate as of and are subject to change without notice. No closing costs on home equity lines of credits (HELOCs) up to $250,000. Discharge fees and overnight shipping charges are excluded where applicable. If the HELOC is paid and closed within 3 years of the closing date there is a recapture fee in which you will have to reimburse the Credit Union for all closing costs paid on your behalf. Estimated recapture fee examples include $457 in closing costs and a maximum average of $2,475 in New York state mortgage tax for Albany, Schenectady, and Rensselaer counties. Actual closing costs and mortgage tax may be different.

All Lines of Credit require a minimum initial advance of $5,000 and a minimum limit of $10,000. Other rates are available and subject to change without notice. Mortgages in New York State only. CAP COM FCU NMLS Identifier: 401261.

CAP COM FCU and its subsidiary Homeowners Advantage can facilitate but are not directly associated with Veterans Affairs (VA) or the US Dept. of Housing and Urban Development (HUD).

APR = Annual Percentage Rate. Intro rate effective for first 12 months. Rate is subject to adjustment annually and the first variable rate adjustment will occur one year from the loan funding date. The floor rate will be set at the time of loan funding, will be in effect for the life of the loan, and will be indicated on the loan agreement. Loans with LTVs of up to 90% in first position and LTVs of up to 90% in second position will be equal to the Prime Rate minus 0.50%. Loans with LTVs between 91% - 100% will be equal to the Prime Rate plus 2% with a maximum APR of 18%.

Mortgage products in New York State only and offered by our Mortgage Team, Homeowners Advantage (HOA), which is a subsidiary of CAP COM FCU. HOA is a Licensed Mortgage Banker – NYS Dept. of Financial Services. HOA NMLS Identifier: 290363. Principal Address: 4 Winners Circle, Albany NY 12205. CAP COM FCU NMLS Identifier: 401261.