Attention: Some members are being targeted with text scam messages. We will never ask for your personal or account information via an email, text message, or phone call. If you are contacted by someone claiming to be from CAP COM and are unsure if the text, email, or call is legitimate, please contact our Member Services at 800-634-2340. To learn more about how to prevent identity theft, please visit our Security & Fraud page.
Users are no longer able to use Internet Explorer to open a CAP COM account, apply for a loan, or check a loan status. For a full list of browsers supported by CAP COM and its platforms, please see our list of supported browsers.
Young Adult Services
Experience membership designed especially for people ages 14-25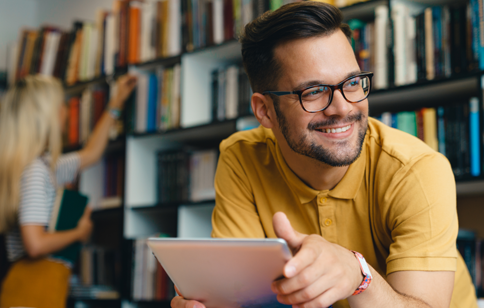 Enjoy these benefits:
Use your Visa® Debit Card FREE at any ATM in the world1

Access your account

2

online or with our

mobile

app

Transfer money and deposit checks with digital tools

Receive a debit card instantly when you open an account in a branch

Find CO-OP shared branches and

convenient

ATMs near you wherever you go in the U.S.
---
Banking Made for Your Life's Journey

Opening a Checking Account
When you turn 14 years old, you are eligible to have your first checking account. Set up direct deposit with your summer job, use a debit card, keep track of your finances.

Using a Debit Card
Your checking account comes with a debit card, which you can use to make purchases at the movie theater, mall, stores, gas station. Use an ATM without fees anywhere in the world.

Paying for College
Our Certified College Funding Specialists can help you locate funding resources and build a financing plan.

Building Your Credit
When you turn 18, you are eligible to apply for a credit card. It's a milestone financial moment that you'll want to take with a trusted partner.

Mastering Your Savings
Create savings accounts to put away money for specific goals. You can name them whatever you wish, such as College Savings, Spring Break, Summer Job.

Taking Out a Loan
Sometimes savings isn't enough, and you'll need a loan to buy a car, go to school, or make another large purchase. You want a smooth process and low rates.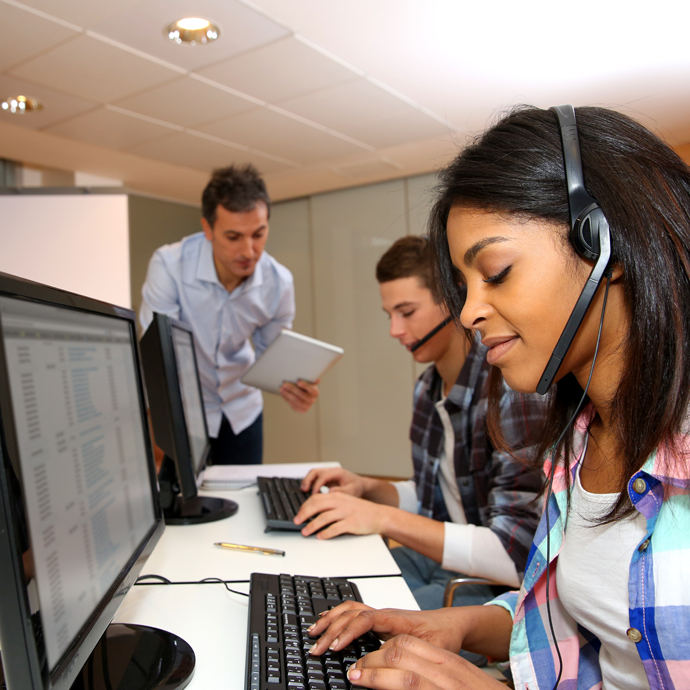 2022 Winners Announced
Each spring, we grant nearly 40 scholarships and awards, valued at more than $80,000, to young adults and educators.
The list of 2022 winners has been announced.
Security and Fraud Prevention
You can take some simple steps to safeguard your money. Criminals will do anything to steal your data, identity, and money.
Understand how CAP COM protects your account

Get tips to avoid being a scammer's next victim

Find out what to do if you've been scammed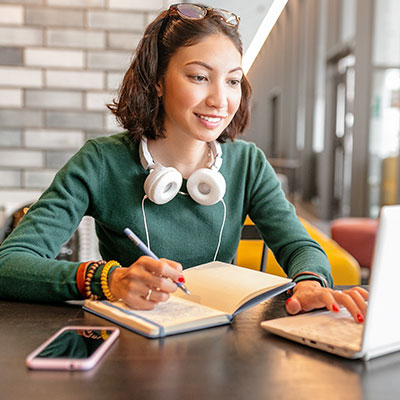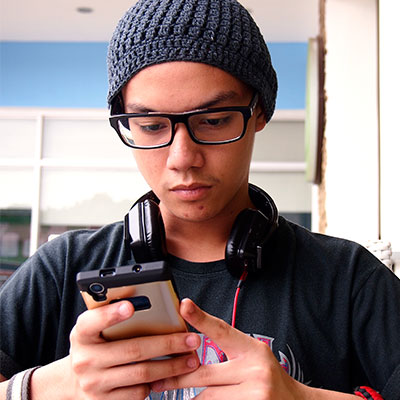 Mobile Banking
Bank anywhere, anytime with the CAP COM mobile app. Your device is your personal branch.
Securely access your account where it's convenient

Pay bills

Transfer money

Pay other people

Make deposits

Load your CAP COM debit and credit cards into your "digital wallet"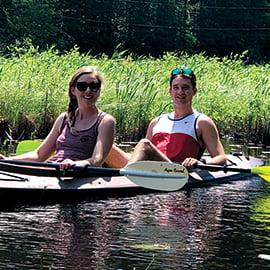 CAP COM's mobile app is my branch.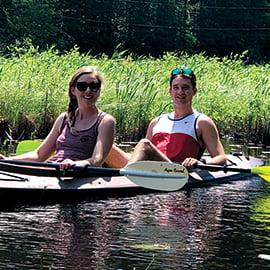 "I'm from Saratoga, and I live in the Washington, D.C., area now. CAP COM's mobile app is my branch. And whenever I need help, a friendly professional is a phone call away."
- Alex W., remote member
Simplify your finances and enhance your life. Make the most of every CAP COM benefit.

Overdraft Options
Insufficient funds? Not any more! Explore three ways to protect your account, so you can avoid hassles and unnecessary fees from merchants.

Card Controls
Did you misplace your CAP COM Debit or Credit Card? Turn it off, then turn it back on when you find it.

LoanXpress
LoanXpress makes it easy to get the money you need without going through the usual application process.
CAP COM will reimburse members with Young Adult Checking for ATM surcharges up to $5 and International Service Assessments incurred when using their CAP COM Debit Card within 24 hours of the transaction. Members ages 14-17 must have a parent/guardian as a joint owner.

Must be 14-25 years old for a Young Adult Checking Account. An adult joint account holder is required for checking accounts in the name of members ages 14-17.