Users are no longer able to use Internet Explorer to open a CAP COM account, apply for a loan, or check a loan status. For a full list of browsers supported by CAP COM and its platforms, please see our list of supported browsers.
Mortgage Options Suited for You
Get pre-qualified and finance your new home.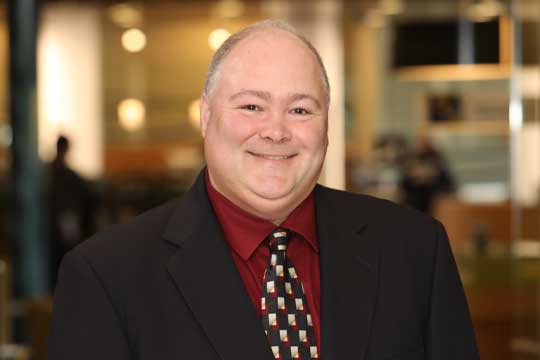 Jason Tedford, Senior Mortgage Specialist
NMLS# 18356
Office: (800) 468-5500 ext. 4326
jtedford@homeownersadvantage.com


I tailor a mortgage solution that matches your needs and will support you every step of the way!
Refinance your Mortgage and Take Extra Cash Out
Need some extra cash for a project or an upcoming large expense? Put your home's equity to work. Refinance any conventional or adjustable rate mortgage and pull some extra cash out. Use it however you want.
Finance up to 90% of your home's appraised value

No additional Private Mortgage Insurance required
Contact me to get started:
Office: (800) 468-5500 ext. 4326
jtedford@homeownersadvantage.com
Do you have good credit, but need money for a down payment and closing costs? Our 100% Financing solution, available on any fixed- or adjustable-rate mortgage, is worth a look.
Reduce cash needed up front (down payment, closing costs)
Close on your new home before selling your current one
Improve your chances of winning a bidding war
No down payment means you can invest in renovations or pay down debt
Private mortgage insurance (PMI) may be lower than on FHA loans
100% Financing Payment Scenario
Purchase Price: $240,000
Down Payment: $0
Mortgage Rate: 3.125% (3.685%APR1)
Monthly Principal and Interest: $1,027
A mortgage that exceeds a set high dollar amount is known as a jumbo loan. If you're buying a home in Albany, Saratoga, Schenectady, or Rensselaer counties, the maximum (conforming limit) is $548,250 in 2021 – jumbo loans finance purchases larger than that. Although most lenders will not exceed the conforming limit, homebuyers can apply for up to $1.2 million with our jumbo loan.

Jumbo Loan Monthly Payment Scenario
Purchase Price: 1,500,000
Down Payment (20%): 300,000
Loan Amount $1,200,000
Mortgage Rate: 2.75% (2.874%APR1)
Monthly Principal and Interest: $4,899
---
30 Year Fixed - 10% Down - No PMI
If you're seeking a mortgage that requires less cash up front and you are credit qualified, consider the 10% Down Mortgage. It's a conventional, 30-year loan with a fixed rate that can be used to buy a home or refinance your existing mortgage (especially appealing when rates are low).
Borrow as much as 90% of the value of the home (loan-to-value)
No private mortgage insurance (PMI)
Payments are deducted from your CAP COM checking account
Monthly Payment Scenario
Purchase Price: $240,000
Down Payment (10%): $24,000
Mortgage Rate: 3.125% (3.229% APR1)
Monthly Principal and Interest: $925
---
Adjustable Rate Mortgages
Reduce your monthly payment and pay off your loan sooner with an adjustable rate mortgage (ARM). You'll see adjustable rate mortgages (ARM) loans referred to with two numbers, such as a 5/1 or a 10/1. The rate on a 5/1 ARM features is fixed for the first 5 years, then adjusts every 1 year after that (at the most).
Initial rate tends to be much lower than fixed-rate loans
Ideal if you'll be in your home for 10 years or less
Choices include a 5-, 7-, or 10-year fixed rate before adjustment
10/1 Adjustable Rate Mortgage Payment Scenario
Purchase Price: $240,000
Down Payment: $48,000 (20%)
Mortgage Rate: 2.500% (2.877%APR1)
Monthly Principal and Interest: $758 (first 10 years)
---
Community Heroes Mortgage Program
Enjoy some of the best mortgage rates around supported by our award-winning personal service! As a Community Hero, you're eligible to receive $1,000+ in cash/discounts2 toward your home purchase if you work in:

Community Hero benefits, available on every mortgage we offer, include:
An affordable mortgage that matches budget
Personal real estate attorney representation (optional, estimated value: $500)
$500 cash deposit after your closing (with CAP COM direct deposit and auto-pay through ACH)
Discount on the home inspector's fee (participating providers)
Your own Community Hero mortgage team
If you're planning to buy a second home anywhere in New York State, we offer a mortgage solution that requires less money up front (10%) and lower payments (no PMI). Compare and save with low-cost financing that caters to your situation.

Second Home Mortgage Monthly Payment Scenario
Purchase Price: $300,000
Down Payment (10%): $30,000
Loan Amount $270,000
Mortgage Rate: 2.875% (2.943%APR1)
Monthly Principal and Interest (no PMI): $1,494
APR = Annual Percentage Rate. All rates quoted are the lowest available rates, actual interest rate will be based on overall credit worthiness. Variable rates may increase over time. CAP COM membership may be required.

Full disclosures and terms will be provided during Community Heroes Mortgage Program consultations. The summary below is not all-inclusive:

Mortgage is restricted to the primary residence (purchase only) located in New York State.
Must be credit qualified and eligible for CAP COM membership. A CAP COM checking account with payroll direct deposit and automatic mortgage payments through ACH is required.
The $500 deposit will be made to the program participant's CAP COM checking account within 30 days of the closing, upon verification of all eligibility requirements.
Personal real estate attorney fee waiver is a $500 credit, not redeemable as cash.
You are not required to use the program service provider(s) as a condition of the purchase of the subject property. You may use an alternative provider offering a similar service, however related discounts and other savings will not be available to you. Proof of employment in healthcare, education, law enforcement, fire and rescue, U.S. military, or veteran status is required to be eligible for the Community Heroes Mortgage Program.

Mortgage products in New York State only and offered by our Mortgage Team, Homeowners Advantage (HOA), which is a subsidiary of CAP COM FCU. HOA is a Licensed Mortgage Banker – NYS Dept. of Financial Services. HOA NMLS Identifier: 290363. Principal Address: 4 Winners Circle, Albany NY 12205. CAP COM FCU NMLS Identifier: 401261.