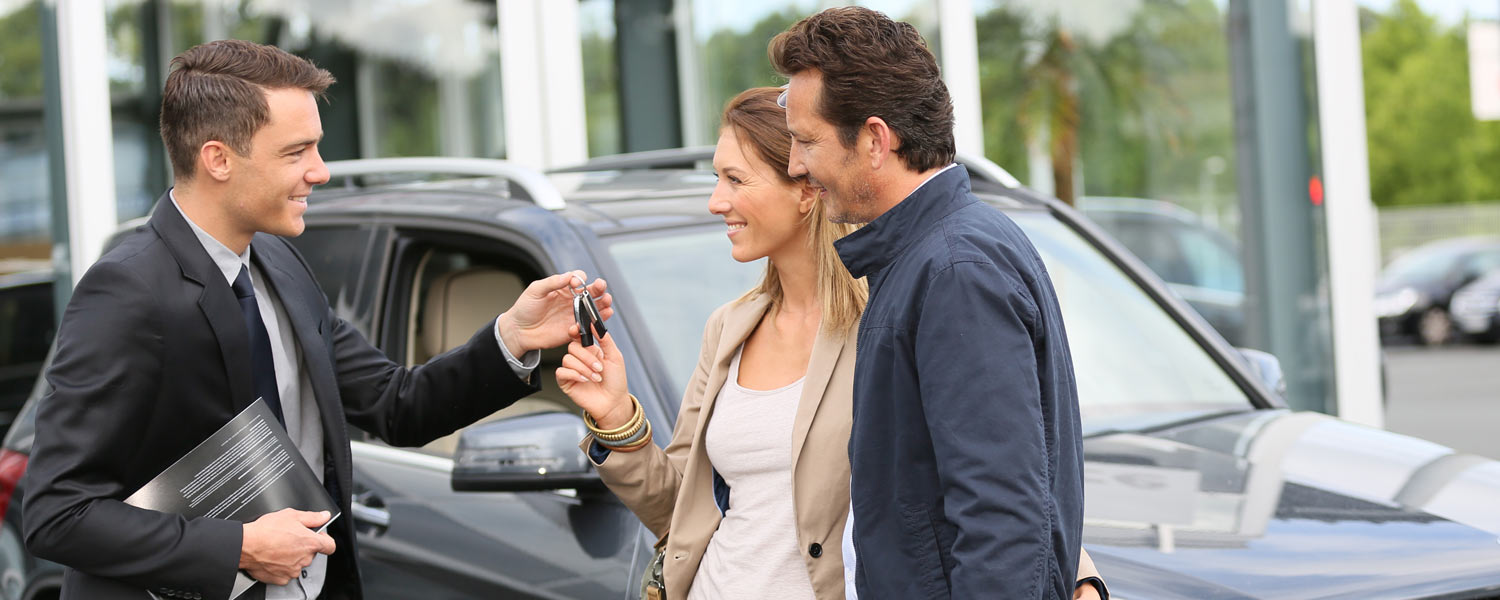 Choosing the Right Vehicle
Balance needs and wants when choosing a car
Buying a new car is one of the largest purchases most people make, next only to buying a house. While it's a lot of fun to think about buying a new car, it's a purchase that requires some consideration.
Make sure you know what you need to buy before beginning your search rather than concentrating solely on what you want. If you don't think this decision through, you could end up with an impulse buy instead of the car you actually need. Or, even worse, you could end up buying what the dealer is trying to sell; typically less popular cars for which they'll receive extra commission.
Here are some things to think about if you are getting ready to buy a car.
Get Pre-approved
The first thing you'll want to do is get pre-approved for an auto loan. Not only does this give you a set price range within to search for a car, but you'll be ready to buy when you find the car you want.
Ask Questions
Next, ask yourself the following questions:
Who will be the primary driver of the car?
What is the car going to be used for?
How many people will it have to accommodate on a regular basis?
How long do you plan on keeping it?
What options do you need? What options would you like?
How much of a payment are you willing to make?
The answers to these questions will help you narrow down your options so you can make a list of the vehicles you'd like to consider.
Shop Online
CAP COM's Car Buyers Express website is an excellent resource, allowing you to browse available cars at local, CAP COM preferred dealers. Seeing what is available online will help prepare you for your visit to the dealership. Whatever you do, don't go visit a dealership unprepared.
Once you make your list, check out the dealers' inventory online and prioritize the cars that best fit your needs. The object here is to eliminate some of the cars on the list. Two important factors to consider are resale value and frequency of repair – but, eliminate them for any reason. Remember, if you don't like something about a car before you buy it, you will hate it six months after you buy it.
Test Drive
When you have narrowed it down to three cars you would consider owning, it is time to drive them. It's best to test drive all three on the same day, so you can better compare the experience. If there is more than one car you would consider after driving them, rate them in order of preference.
Ready to Buy
At this point, the Car Buyers Express website offers CAP COM members an edge. When you click to request the CAP COM price, you'll receive a pre-negotiated, discounted price from a CAP COM Preferred Dealer. Should you have a trade-in, the dealer will provide this value based on vehicle condition and since you already got pre-approved for a loan at CAP COM, all that's left to do is pick up the check and drive home your new car!
"I wish I had approached a bank or credit union first. I would have felt more confident."

Kathryn Moore talks about buying her first car and working through the credit application process. She says working with a financial institution before shopping at car dealers would have given her a better understanding of what she could afford and what the monthly payment would be. Listen to the interview.