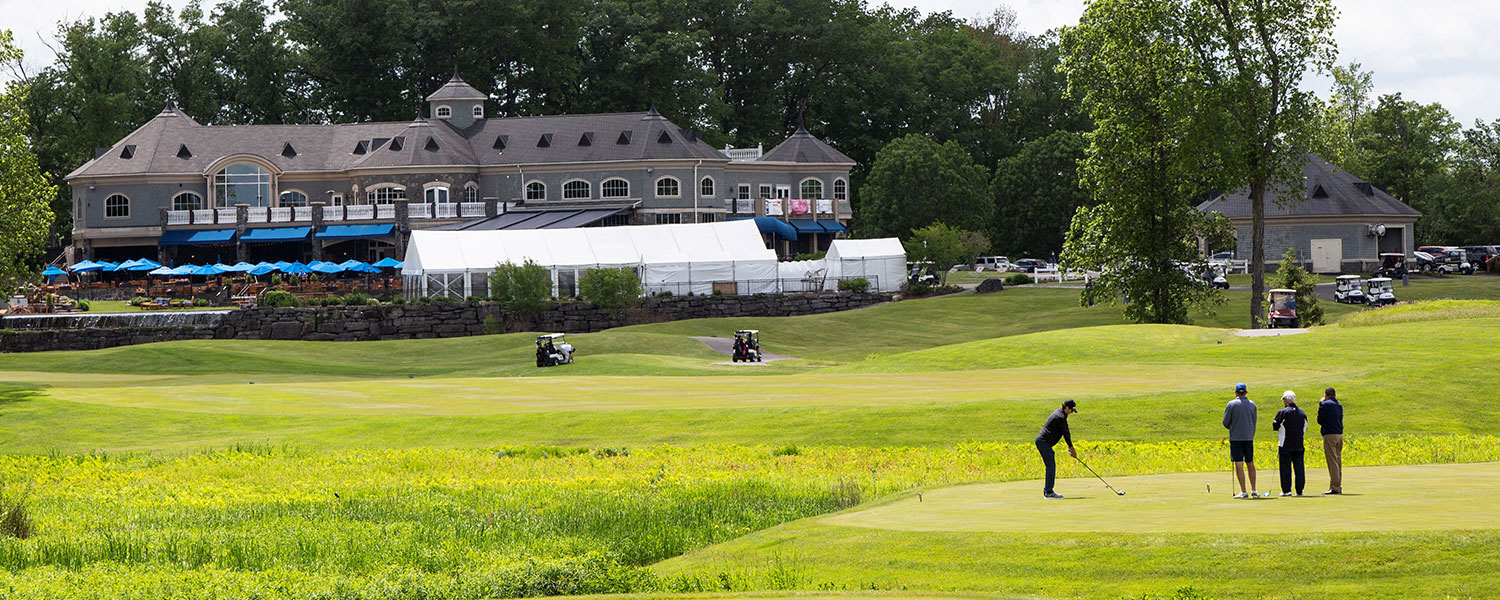 The Reason Behind Foundation's Golf Tournament Record
Tournament sees outpouring of support.
The outpouring of support for the 2021 CAP COM Cares Foundation annual charity golf tournament says a lot about the sponsors and their passion to help.
More than 60 sponsors and 180 golfers helped the Foundation raise $146,500, a new record for the tournament, which was held June 7 at Saratoga National Golf Course. The last in-person tournament was in 2019 when the Foundation raised $125,000. Funds are distributed to dozens of local nonprofits through grants and other signature programs throughout the year.
"Sponsors have choices, and they've chosen to support the Foundation," said CAP COM's Community Impact Manager Paige Rueckert. "By sponsoring the tournament, they are making a collective impact on the community, and we thank them for their generous contributions."
The Foundation's community mission is to nurture our community by supporting large and small local organizations dedicated to improving the lives of families in New York's Capital Region. Based on the current needs in our community, the Foundation is prioritizing areas of giving to entities that support:
Hunger & Food Insecurity

Mental & Behavioral Health

Financial Literacy & Workforce Readiness
"The CAP COM Cares Foundation offers our sincere gratitude to this year's sponsors and golfers, for their commitment to the nonprofits CAP COM supports in our community," stated Chris McKenna, CAP COM's President and CEO. "Without our partners, our passion to serve thousands of children, families and those who are under-resourced in our region would not be sustainable."
Here is a complete list of the sponsors:
Accent Commercial Furniture

AJ Signs

Allied Solutions

Appraisal Resources

BBL

Bond, Schoeneck & King, PLLC

Brown and Brown of New York Inc.

Bruno Associates

Business Data Inc.

Cape Enterprises

Capital Appraisers

Capital Luxury Cars

Caridi Law Firm

CDPHP

CEO

Coccadotts

Colonie Block

CommerceHub

County Waste & Recycling

CSEA

CUNA Mutual Group

Dowling Law, PLLC

Eastern Heating and Cooling

Empire Appraisal Network

Exit 9 Wine and Liquor Warehouse

Fidelity Family of Companies

Fire, Security & Sound Systems, Inc.

General Control Systems, Inc.

Genworth Mortgage Insurance

Gleason Dunn Walsh & O'Shea

Harris Beach PLLC

Hodorowski Homes

HVCC Foundation

Janitronics Inc.

Kerr deVoe PC

Lavelle and Finn

LCS, Inc.

Lecce Arcodia

LSI

Meridian Link

National MI

NCR

NES Group

NestEgg Builders

Optimizely

Overit Media

Performance Appraisals

PNJ Technology Partners

Q2

Radian

SalesForce

Siena College

Silverline CRM

St. Catherine's Center for Children

St. Peter's Health Partners

Stifel

Trellance

Tri County Refrigeration, Inc.

Trinity Realty Group

WCGS Architects

Whittaker Appraisal Group

Worldpay