Important Fraud Information: Several financial institutions are experiencing an increase in fraudulent activity. This often includes consumers receiving fraudulent text messages and phone calls claiming to be from their bank or credit union and may even appear to be from their phone number. Please note that we will never ask for your personal or account information via an email, text message, or phone call. We will also never send you a text message that asks you to click on a link. If you are ever in doubt about the authenticity of an email, text message, or phone call, please contact us directly at (800) 634-2340.
Auto Advantage Program
Auto Advantage offers payments up to 40% lower than conventional financing. Lease-like benefits without the restrictions for vehicles model years 2018-2024.
No Down Payment Required
Vehicle is Titled in Your Name
Multiple Mileage Options
No 'Back End' Surprises
Local Return Options
The Option to Keep Your Vehicle is Easy
No Security Deposit Required
No Early Payoff Penalty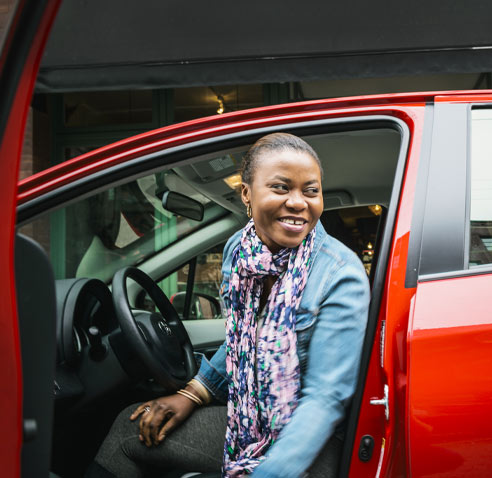 Eligible Vehicles
Future year, current year, and used vehicles up to five years old.
Financing Terms
24 to 72 months
Residual Value and Guaranteed Future Value (GFV)
The residual is the projected value of the vehicle at loan maturity. Our program guarantees this residual – we call it the "Guaranteed Future Value." If your vehicle is worth less than what you owe on your loan at maturity, you can turn the vehicle in.
Payments
The difference between what you pay for the vehicle and the residual value is used to determine the principal portion of your payment, which results in a lower monthly payment than conventional financing.
Options
At any time during your loan term:
Sell the vehicle, pay the loan balance (including residual value) and keep any difference.
Use the vehicle as a trade-in, and the loan balance (including residual value) is paid as part of a transaction.
Keep the vehicle and refinance the loan balance (including residual value) as a used vehicle loan.
At Loan Maturity
Return the vehicle and not pay the residual value.