Attention: Some members are being targeted with text scam messages. We will never ask for your personal or account information via an email, text message, or phone call. If you are contacted by someone claiming to be from CAP COM and are unsure if the text, email, or call is legitimate, please contact our Member Services at 800-634-2340. To learn more about how to prevent identity theft, please visit our Security & Fraud page.
Users are no longer able to use Internet Explorer to open a CAP COM account, apply for a loan, or check a loan status. For a full list of browsers supported by CAP COM and its platforms, please see our list of supported browsers.
College Bound
Helping families make life's important financial decisions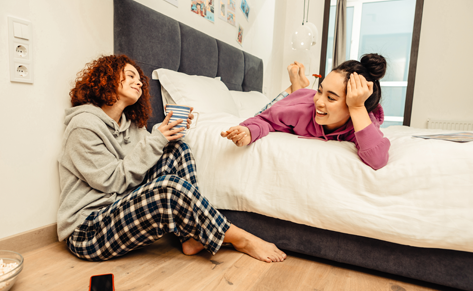 How your family benefits:
Expert advice to help you navigate the college funding process
FREE private family consultations for members
Certified College Funding Specialists on staff ready to help you
Develop strategies to obtain funding
Create a personalized financing plan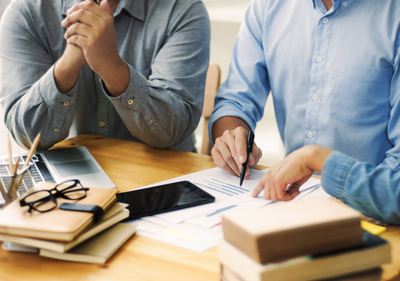 Family Consultation
Meet with us 1-on-1 in a preliminary meeting with the student and parent(s)/guardians(s). We'll provide an overview of college planning, financial aid, and college funding options. We can help you every step of the way.
Save Time Before Appointment
Before your family consultation, please complete the College Bound student information worksheet and bring it with you to your appointment. This will save you time at your appointment.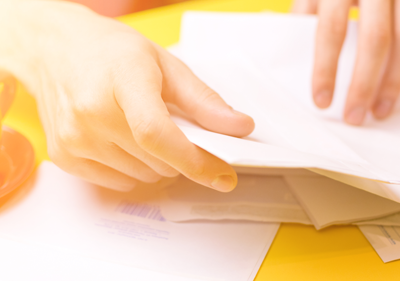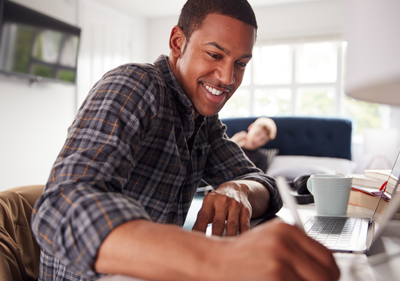 Resources for Students
College Bound has compiled a list of resources to help you with:
College search

Funding sources

FAFSA

Applications

Planning a visit

Best places to buy books
College Planning Process
Shortcuts to major topics: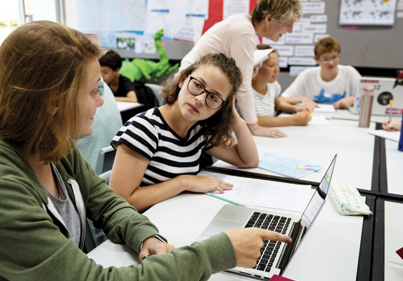 Discounts for Students
CAP COM members save 10% on ACT & SAT test preparation with Prowess Test Prep, an Albany-based company that offers one-on-one tutoring, small group tutoring, and group classes. Visit www.prowessprep.com and tell them you are a CAP COM member for your discount.
I Was CAP COM's Priority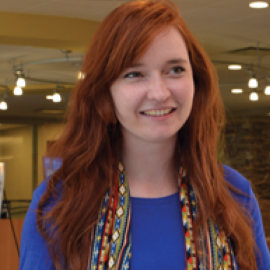 "The College Bound Team was very patient with me and walked me through how the loan could affect my future income. They even gave me advice on my resume and skills that impress human resource departments!"
- Kathryn, Clifton Park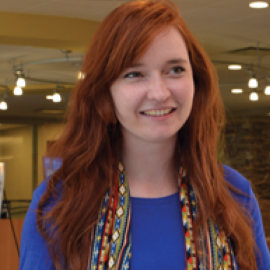 Simplify your finances and enhance your life. Make the most of every CAP COM benefit.

Mastering Your Savings
Create savings accounts to put away money for specific goals. You can name them whatever you wish, such as College Savings, Spring Break, Summer Job.

Get Our Mobile App
Your personal branch is open 24/7 when you bank with our mobile app. See balances, make transfers, pay bills, and more.

Free ATMs Everywhere
Young adult checking accounts include FREE ATM use worldwide for members age 14-25.
The Annual Percentage Rate (APR) shall be set at the time of funding and may be as high as the current Prime Rate plus 2% with a maximum APR of 18%. The representative monthly payment based on a 10-year term, in first mortgage position at a 4.750% Annual Percentage Rate is $10.48 per $1,000 borrowed. The representative monthly payment based on a 20 -year variable term, in first mortgage position at a 5.75% Annual Percentage Rate is $7.02 per $1,000 borrowed. Rates are accurate as of and are subject to change without notice. No closing costs on home equity lines of credits (HELOCs) up to $250,000. Discharge fees and overnight shipping charges are excluded where applicable. If the HELOC is paid and closed within 3 years of the closing date there is a recapture fee in which you will have to reimburse the Credit Union for all closing costs paid on your behalf. Estimated recapture fee examples include $457 in closing costs and a maximum average of $2,475 in New York state mortgage tax for Albany, Schenectady, and Rensselaer counties. Actual closing costs and mortgage tax may be different.

All Lines of Credit require a minimum limit of $10,000. Other rates are available and subject to change without notice. Mortgages in New York State only. Broadview FCU NMLS Identifier: 458314