Members tell us they're being contacted by imposters who claim to be on our Fraud Prevention Team. We will NEVER request information about your account or identity – by phone, email, or text message. If you receive a text alert for a purchase you didn't make, DO NOT approve it. We will NEVER instruct you to approve a transaction. When in doubt, call us at 800-634-2340 .
Checking Line of Credit
Overdraft protection and extra money in a jam.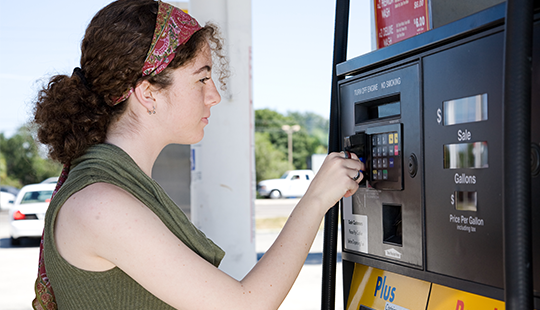 Caught with no money in your CAP COM Checking Account? Your bills are still covered if you have a credit line for your account.
You can also tap into your line of credit for immediate cash flow needs.
That's because a Checking Line of Credit is a short-term personal loan that can be used for whatever you need – a safety net for overdrafts or cash advances up to $5,000.
Rates as low as % APR1
Do it yourself in online banking or call (800) 634-2340.

Peace of Mind
If your Checking Account balance goes below $0, your credit line transfers money to cover the gap.

Instant Cash
Set up your credit line today, so you can access cash to cover the unexpected.

Affordable
There are no fees. Instead, you repay the money advanced to you with interest (like a credit card).
For more information about your overdraft options, visit any branch or call us at (800) 634­-2340.

Courtesy Pay
Overdrafts are covered for a fee. New members in good standing automatically receive this benefit after 60 days.

Automatic Transfer
If your Checking Account is about to be overdrawn, a transfer is made from your Savings Account to your Checking Account for a nominal fee.